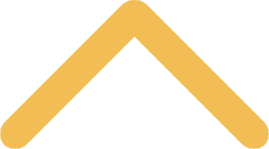 Food for Thought at the CEO Breakfast Series
Each year, our well-attended CEO Breakfast Series brings eight top business leaders to venues on and off campus. Drawn from companies nationwide, series speakers also include regional leaders with globally focused businesses. Hear how they've steered their companies successfully through challenging times and a changing business climate, and draw valuable insights you can apply in your own organization.

Many of the regular attendees consider the networking that occurs at these breakfasts to be an important part of the experience, so we encourage you to bring along some of the younger members of your executive team for the insights and connections they will make.

You can register for individual events or the entire series.


2018-19 CEO Breakfast and Strategy Series

Oct. 19


"Wisconsin's Digital Awakening – Are You Already a Part of It?"
Oliver Buechse, CEO, My Strategy Source

Butte des Morts Country Club, Appleton

Sponsored by VerHalen



Nov. 14


"Promoting Diversity and Inclusion in Your Strategic Planning Process"
Tim Hanna, Mayor, and Karen Nelson, Diversity and Inclusion Coordinator, City of Appleton

Butte des Morts Country Club, Appleton

Sponsored by Investors Community Bank

Nov. 20


"Supplying the Housing Industry – Challenges and Opportunities"
Mark Kasper, President and CEO, Amerhart

F. K. Bemis International Center, St. Norbert College

Sponsored by Davis & Kuelthau


Jan. 15


"Transforming Disruption into Opportunity – Evolving to Meet the Needs of Tomorrow's Employees and Customers"
Scott Teerlinck, President, Werner Electric Supply

Butte des Morts Country Club, Appleton

Sponsored by Davis & Kuelthau

March 5
"Leader Know Thyself"
Christopher Howald, CEO, Tweet/Garot Mechanical

F. K. Bemis International Center, St. Norbert College

Sponsored by Davis & Kuelthau

April 4


"Transforming Business in the Digital Age – Figuring Out the Last Mile"
Mike Devereux, CEO, Nature's Way

F. K. Bemis International Center, St. Norbert College

Sponsored by J.P. Morgan


April 10


"Could the Sharing Economy Successfully Disrupt Healthcare?"
Curt Kubiak, Founder and CEO, NOVO Health

F. K. Bemis International Center, St. Norbert College

Sponsored by Bank First National


April 23


"Acquisitions: Overcoming a Broken Culture, Broken Facilities and a Misleading Seller"
Bob Pyle, President and CEO, Pioneer Metal Finishing

F. K. Bemis International Center, St. Norbert College

Sponsored by Fox Communities Credit Union

2018 Sponsors