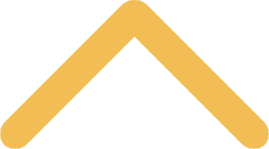 Chemistry
Life doesn't get much more elemental than the atom. Understanding how one atom interacts with another has implications in human health, industrial innovation and even national economies.
In other words, chemistry can improve lives, grow businesses and change the world.
Your Bachelor of Science degree in chemistry from St. Norbert College adheres to American Chemical Society Division on Education standards. Your coursework will cover:
General chemistry

Organic chemistry

Analytical chemistry

Physical and inorganic chemistry
The curriculum will prepare you to work in industry or education. For 75 percent of St. Norbert College chemistry majors, the degree provides a first step toward an advanced degree in medicine, pharmacy, engineering or veterinary science.
You may also pursue a chemistry minor oriented to either teaching or graduate work.
A Chemistry Degree at Work
A rigorous, lab-intensive chemistry curriculum teaches more than the forces that make or break molecules. It will sharpen your powers of observation, foster collaboration and exploration, and cultivate the curiosity that leads to discovery.
These skills are as attractive to graduate-level admissions professionals as they are to Fortune 500 companies. As a bachelor's-level chemist, you're prepared for graduate study in virtually any professional field or a variety of careers:
Industrial research scientist
Chemical salesperson
Production chemist
Pharmaceutical representative
Food scientist
Art preservationist
Forensic chemist
High school chemistry teacher
Activate Your Chemistry Degree
We provide an abundance of
collaborative research
opportunities in chemistry – many supported by national grants.
As an undergraduate chemistry major, you can also apply to serve as a chemistry professor's lab assistant in a 10-week summer research program.
A number of scholarships support undergraduate chemistry education based on both need and merit.
Chemistry majors also may opt to
study abroad
. Programs on several continents both meet course requirements and expose you to another culture – an experience prospective employers value.  
Alumnus Highlight
Ian Klein '10 is included in the 2015 Forbes 30 Under 30 list for his groundbreaking work turning wood into high-value chemicals and fuels.
Alumna Perspective
My first year here, the Chemistry Club had a panel of faculty members discussing how to get into graduate schools. That was really helpful,because it let me know what I needed to be doing, and undergraduate research was one especially important element of that. The panel gave me a sort of road map to grad school, which I found very helpful. They also helped me understand that unlike professional graduate programs,students in research programs typically receive a stipend and have their tuition paid; so they opened my eyes to the affordability of what I hoped to do.

Mariah Doughman '18
Chemistry major
Alumnus Highlight
This chemistry major picked up an MBA well into his 70s and continues to stay abreast of developments in his industry. At 90 years of age, Vince Zehren '48 truly deserves the title, lifelong learner.