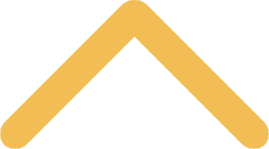 Classical, Medieval & Renaissance Studies
The languages and literature of ancient Greece and Rome lie at the heart of Western culture, and the liberal arts. By acquainting yourself with these cultures you will gain a lens through which to see modern life more clearly.
Studying classical languages does more than enhance your English skills. It also provides you with a tool for mining the treasures of ancient thinkers and prepares you to apply this wisdom to modern dilemmas.
At St. Norbert College, completing four core courses and three electives from the classical studies curriculum earns you a minor in classical studies. You also may fashion an individualized major in classical studies with help from the program director.
A Classical Studies Minor at Work
As a classical studies minor, you will be well prepared to pursue graduate study in
history
,
literature
,
philosophy
,
religious studies
,
political science
and
art
. Several St. Norbert alumni have followed that path on the way to professions in higher education, field research or museum management.
Other career paths include:
Anthropologist
Attorney
High school teacher
Publisher
Literary editor
Journalist
Archivist
Library scientist
Enhance Your Classical Studies Minor
Nothing illuminates classical culture better than experiencing it firsthand. That's why we encourage a semester's
study in Europe
for those who minor in the field.
St. Norbert undergraduates also earn recognition each year for their work on the National Latin Exam.
Student Highlight
"Super cool" might not be the first words that come to mind for some when they imagine translating a 12th-century sermon from Latin into English. But that's exactly how
Elle Maricque '20
described her
Undergraduate Research Forum
project – and the sermon she worked on was one attributed to St. Norbert himself.
Read More