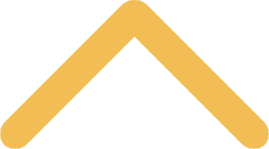 Classical Studies Mission
Both the Catholic intellectual tradition and the Norbertine tradition find foundations and definitive meanings for some of their most-valued goals in the classical world; this is why scholars in the Norbertine tradition have considered knowledge of the classics essential to intellectual and spiritual education. In addition, it was the ancient Greeks and Romans who developed the very concept of a liberal-arts education, the third of St. Norbert's traditions, one that frees the individual from fears and prejudices, allowing one to think critically and see the world clearly. 
Classical studies courses acquaint students with the origins and continuities of Western culture and develop in them an appreciation of the differences between the ancient past and the present. Students discover where their moral categories originated and how and why they have changed or remained constant, as they reflect on what real people in ancient times could and could not accomplish, and how they themselves reflected upon and reacted to their own decisions, choices and circumstances. By comparing and contrasting their world with its classical roots, students come to understand themselves better, and they investigate deeply human issues and concerns that confronted the ancients as they confront us today. 
Today
'
s conception of what makes a good citizen of the world has its roots in the classical experience, especially in the Athenian, Hellenistic and Roman views of citizenship. Students of classical studies acquire the knowledge of those roots, which will hopefully serve as the foundation for their behavior as responsible citizens. Today's "global village" presents many of the same challenges to us as the "world empires" of ancient times did to the Greeks and Romans. Study of the classics by its very nature brings together for our students the ancient world, not only of the Greeks and Romans, but also of the Jews, Celts, Germans, North Africans, Syrians, Egyptians and many others. Students examine how these diverse cultures coexisted, interacted and struggled, and they learn lessons that were applied by the classical world's medieval Christian and Islamic heirs and can still be applied in our multi-cultural nation and our relationships worldwide. 
Through linguistic training, textual and artistic analysis, class discussion, debate and presentation, independent research and effective writing, students in classical studies courses develop and practice critical analysis, synthesis, problem-solving and collaboration with peers; they work to acquire further knowledge and gain understanding of self and others. Skills learned and practiced in classical-studies courses allow students to unlock the secrets of the classical world for themselves, "from the inside."