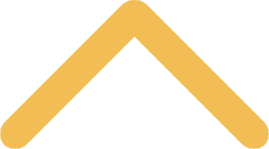 2017 Student Speakers
Kathryn Sauter, from Appleton, Wisconsin, is a graduating senior with a major in Biology as well as minors in Business Administration and Music. During her time at St. Norbert College, she served as the president of Knight Theatre and performed with the Knights on Broadway. In addition, she participated in the Honors Program, TRIPS program, Omicron Delta Kappa Leadership Honors Society, Leadership Legacy Program, and Relay For Life in honor of her father. She completed a collaborative research project focusing on business ethics as well as an internship at Schneider Transportation Management. After graduation, Kathryn will pursue a career combining her interests in biology and business.
Emily Rae Schutte is a member of the first MBA class to graduate from St. Norbert College. This program has had a profound impact on her life. Emily especially appreciates the lessons learned from her fellow MBA classmates and the rigorous curriculum. She earned her undergraduate degree in Journalism, minoring in music, from UW-Eau Claire in 2009, and looks forward to utilizing her graduate degree to further her career in marketing. Emily is the Public Relations and Events Coordinator for LaForce, Inc. in Green Bay, where she also manages the company's social media networks. She also has the responsibility at LaForce to arrange volunteer events for employees and co-plan an annual charity fundraiser. Emily enjoys writing, reading, traveling, making music, and volunteering with her church, St. Mark's in De Pere.