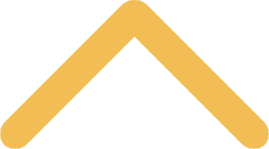 Communication and Media Studies Course Offerings
COME 122 Principles of Interpersonal Communication
Develops basic principles, characteristics, types and summary propositions of personal communication. Examines the relationships between concepts such as language, perceptions, self-concept, listening and values in their bearing upon personal communication.

COME 124 Principles of Mass Communication
Development and application of basic communication principles in mass media. Examination of a variety of media – print, film, electronic.

COME 222 Small-Group Communication
Develops basic communication concepts with application to small-group decision-making. Explores role behavior and leadership, problem-solving, conformity and deviance, individual and group behavior, risk, size and other variables that influence small-group communication. Prerequisite: COME 122. Spring semester.

COME 252 Writing for Media
An intensive writing course designed to introduce print, broadcast and web writing styles and conventions. Covers style rules, editing, lead writing, libel law, story construction, interviewing, rewriting and other topics. Prerequisite: COME 124.

COME 322 Business and Professional Speaking
Study and practice in three areas of communication that most business and professional people encounter within organizations: speaking to groups – the theory and practice of clearly presenting information and ideas; speaking one-on-one – the theory and practice of interviewing, job selection, application and professional relationship-building; and leadership abilities – the theory and practice of effective leadership. Prerequisite: junior or senior standing.

COME 323 Nonverbal Communication
An examination of theory and research in several non-linguistic codes and the effects on human communication behavior. Topic areas covered include touch, movement, space, vocal characteristics and appearance. Prerequisite: COME 122.

COME 324 Persuasion
Examines theoretical and practical applications of persuasive communication. Students are exposed to traditional theories of persuasion and to current trends in empirical persuasion research. Students construct and deliver persuasive messages in group and individual settings. Prerequisite: COME 122. Fall semester.

COME 327 Health Communication
Examines effects of a wide range of factors that influence interactions and behaviors of individuals and organizations in the context of communicating health. Those primary factors are individual traits, race and gender, affects and emotions, empowerment, efficacy, social support, technology, crisis and culture. The interdisciplinary approach of the course covers various theories in interpersonal, intercultural and mass communication.

COME 328 Family Communication
This course examines the ever-changing nature of families and the role communication plays in creating and maintaining family relationships. Topics will be developed through critical examination and application of social scientific research and theory. Specific issues explored include family member roles, family types, and current issues (e.g., secrets, conflict, divorce) that impact families.

COME / POLI 329 Political Communication (Adv. Core: WT)
This course uses rhetorical theory and criticism, as well as empirical evidence concerning the content and effects of political messages, to aid citizens in becoming better consumers and critics of political communication. Political speeches, political advertisements, political debates and political media will be explored in the context of both primary and general election campaigns. Fall semester.

COME 330 Intercultural Communication (Adv. Core: DD)
This course focuses on the concepts necessary to understand people from other cultures, their patterns of communication and our interactions with them. Cultural, socio-cultural and psycho-cultural influences on the communication process are studied. Fall semester.

COME 364 Media Law and Regulation
Consideration of federal regulations and regulatory practices. Current issues in changing policies. Some Supreme Court decisions and their effects on the media. Fall semester.

COME 383 Media Ethics
Those who work in media face growing ethical dilemmas and this course will explore them and their possible solutions while providing an appreciation for the complexities of media structures and purposes. Spring semester.

COME 384 Communication Technology and Social Change
We are in an information age where phrases such as "information superhighway," "internet" and "cyberspace" have become common. What do these phrases mean? What effect do they have on us? How can we make better use of them? This course will explore these new technologies as well as the evolution of older technologies such as television and cable and their impact on our lives. Spring semester.

COME 389 Special Topics
This course concentrates on a topic pertaining to the current needs and interests of faculty and students. The topics covered will vary from semester to semester and will be announced in the timetable of courses whenever the course is offered.

COME 426 Organizational Communication
A study of organizational communication theory and research. Traces development of current organizational communication perspectives, examines potential constraints and barriers to effective communication in organizations, and studies communication processes both within and between organizational components. Prerequisites: COME 122 and senior standing. Fall semester.

COME 427 Communication Theory
Examines the various ways of approaching the study of communication processes. Focuses on the historical development of theoretical perspectives with emphasis on significant research trends that influence the understanding of communication. Prerequisites: COME 122 and senior standing. Spring semester.

COME 467 Television Criticism
Applies classical critical approaches to the study of television content. In addition to approaches such as genre studies, content analysis and historical analysis, the course considers economic and cultural factors that affect content. The ultimate goal of the course is to gain a broader understanding of why the media gives us what they give us. Prerequisites: COME 124 and senior standing. Spring semester.

COME 468 Mass Communication Theory
Examines the various ways of understanding media's impact on society. Focuses on the historical development of theoretical perspectives with emphasis on the major theories and research trends that influence the understanding of mass communication. Prerequisites: COME 124 and senior standing. Fall semester.

COME 490 Independent Study
A course allowing students and faculty to explore topics of special interest together. Prerequisites: instructor's consent and approval by the associate dean of humanities.

COME 494 Internship
This internship experience allows students to apply their studies in a supervised work situation. Students benefit from an inside look at different kinds of organizations, a chance to work in their field of study, and gain experience with state-of-the-art equipment and practices. Junior/senior standing. Does not fulfill a 400 level requirement for the major.