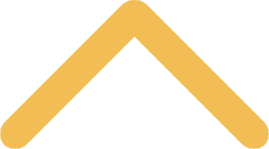 Communication & Media Studies Course Offerings
COME 122 Principles of Interpersonal Communication
Develops basic principles, characteristics, types and summary propositions of personal communication. This course examines the relationships between concepts such as language, perceptions, self-concept, listening and values and their bearing upon personal communication.

COME 124 Principles of Mass Communication
Development and application of basic communication principles in mass media. Examination of a variety of media: print, film and electronic.

COME 180 Communication Research Methods (for communication majors and minors)
This course utilizes a communication research lens to identify and explore human behavior. Students learn the process of conducting research by considering research ethics, interpreting research findings for practical application, and becoming familiar with measurement, sampling and data-collection techniques. The course demonstrates how theory and research work together to answer important questions about human communication behaviors and provides a platform for students to develop their own research questions.

COME 222 Small Group Communication
Develops basic communication concepts with application to small group decision-making. This course explores role behavior and leadership, problem solving, conformity and deviance, individual and group behavior, risk, size, and other variables that influence small group communication. Prerequisite: COME 122. Spring semester.

COME 252 Writing for Media
An intensive writing course designed to introduce print, broadcast and web writing styles and conventions. This course covers style rules, editing, lead writing, libel law, story construction, interviewing, rewriting and other topics. Prerequisite: COME 124

COME 305 Social Identity and Intergroup Communication (Adv. Core: DD)
Our identification with social groups, such as our racial/ethnic group, religious affiliation, or social class, is central to our self-concept. We have to talk and relate across these social group differences on a daily basis. The purpose of this course is to help you cultivate an awareness of your own social identities as well as how social identity influences communication across difference, such as race, ethnicity, religion, age, or social class. To that end, you will learn about social identity and intergroup communication theorizing, language and bias, intergroup contact, and intergroup dialogue. Fall semester.

COME 310 Race/Ethnicity and Media (Adv. Core: DD)
How are individuals of different racial and ethnic groups represented in media? What impacts do these representations have on media viewers? This course explores these questions and more from multiple scholarly perspectives. Various forms of media, such as advertising, television, movies, video games and news are considered. Summer sessions.

COME 315 Conflict Communication
This course examines the forces that generate and influence conflicts and the techniques that can be used to direct these forces toward productive outcomes. This course discusses constructive and destructive conflict, analyzes a conflict de-escalation model called the third side, and reviews a variety of topics relating to conflict in interpersonal relationships and the world. Prerequisite: COME 122. Fall semester, alternate years.

COME 320 Crisis Communication (Adv. Core: IS)
This course considers how human beings use communication to repair reputations and keep us safe in times of crisis. It considers several perspectives on apologetic rhetoric, including Benoit's theory of image repair discourse and Koesten and Rowland's writings about the rhetoric of atonement. The course also examines the role of crisis communication plans and social media in response to crises such as natural disasters and national security concerns.

COME 322 Business and Professional Speaking
Study and practice in three areas of communication that most business and professional people encounter within organizations: speaking to groups (the theory and practice of clearly presenting information and ideas) speaking one-on-one (the theory and practice of interviewing, job selection, application, and professional relationship building) and leadership abilities (the theory and practice of effective leadership practices). Prerequisite: junior or senior standing.

COME 323 Nonverbal Communication
An examination of theory and research in several nonlinguistic codes and the effects on human communication behavior. Topic areas covered include touch, movement, space, vocal characteristics and appearance. Prerequisite: COME 122.

COME 324 Persuasion
Examines theoretical and practical applications of persuasive communication. Students are exposed to traditional theories of persuasion and to current trends in empirical persuasion research. Students construct and deliver persuasive messages in group and individual settings. Prerequisite: COME 122. Fall semester.

COME 325 Trends in the Modern Workplace
Social media at work? Google Glass in customer service encounters? This course explores current and predicted trends in organizational uses of communication technologies. More specifically, students examine the increasing presence of communication technologies in the workplace and practice online teamwork skills to conceptualize and execute a final project. The course also allows students to anticipate potential challenges and construct future career plans by mapping and tracking workplace trends in their chosen areas of study. Summer sessions.

COME 327 Health Communication
Examines effects of a wide range of factors that influence interactions and behaviors of individuals and organizations in the context of communicating health. Those primary factors are individual traits, race and gender, affects and emotions, empowerment, efficacy, social support, technology, crisis, and culture. The interdisciplinary approach of the course covers various theories in interpersonal, intercultural and mass communication.

COME 328 Family Communication
This course examines the ever-changing nature of families and the role communication plays in creating and maintaining family relationships. Topics are developed through critical examination and application of social scientific research and theory. Specific issues explored include family member roles, family types and current issues (e.g., secrets, conflict and divorce) that impact families.

COME / POLI 329 Political Communication (Adv. Core: WT)
This course uses rhetorical theory and criticism, as well as empirical evidence concerning the content and effects of political messages, to aid citizens in becoming better consumers and critics of political communication. Political speeches, political advertisements, political debates and political media are explored in the context of both primary and general election campaigns. Fall semester.

COME 330 Intercultural Communication (Adv. Core: DD)
This course focuses on the concepts necessary to understand people from other cultures, their patterns of communication and our interactions with them. Cultural, sociocultural and psycho-cultural influences on the communication process are studied. Fall semester.

COME / WMGS 331 Gender and Media (Adv. Core: DD)
Why are some genres of media labeled as feminine or masculine? How are men and women represented in media? What impacts do these representations have on media viewers? This course explores these questions and more from multiple scholarly perspectives. Various forms of media, such as advertising, television, movies, video games and news, are considered. Fall semester.

COME 336 Intimate Relationships and Media
This course focuses on the intersections of intimate relationships and media. We will explore theories and research that describe how relationships, especially romantic ones, develop, thrive, or deteriorate over time. Then we will examine the role of media such as online dating platforms, social media, television, and movies in these processes. Prerequisite: receive a D or higher in COME 124. Spring semester, odd-numbered years.

COME 352 Media Effects (Adv. Core: IS) 
This course examines theories and social scientific research regarding media effects. A variety of topics are covered, including effects of media violence, effects of sexual content, emotional reactions to media, effects of stereotypes in media and effects of media on children.

COME 364 Media Law and Regulation
This course considers federal regulations and regulatory practices, current issues in changing policies, and Supreme Court decisions and their effects on the media. Fall semester.

COME 383 Media Ethics
Those who work in media face growing ethical dilemmas. This course explores them and their possible solutions while providing an appreciation for the complexities of media structures and purposes. Spring semester.

COME 384 Communication Technology and Social Change
Students in this course consider how news and social media influence culture, politics, commerce, identity and relationships. The course uses both old and new theories of communication and media studies to understand how power and influence are asserted and resisted in digital spaces. The course adopts a digital storytelling perspective for developing expertise about new media campaigns. Spring semester.

COME 389 Special Topics
This course concentrates on a topic pertaining to the current needs and interests of faculty and students. The topics covered vary from semester to semester and are announced in the timetable of courses whenever the course is offered.

COME 426 Organizational Communication
A study of organizational communication theory and research. The course traces the development of current organizational communication perspectives, examines potential constraints and barriers to effective communication in organizations, and studies communication processes both within and between organizational components. Prerequisites: COME 122 and senior standing. Fall semester.

COME 427 Communication Theory
Examines the various ways of approaching the study of communication processes. The course focuses on the historical development of theoretical perspectives with emphasis on significant research trends that influence the understanding of communication. Prerequisites: COME 122 and senior standing. Spring semester.

COME 467 Media Criticism
Applies classical critical approaches to the study of media content. In addition to approaches such as genre studies, ideological criticism and feminist studies, the course considers economic and cultural factors that affect content. The ultimate goal of the course is to generate alternative perspectives about dominant media texts. Prerequisites: COME 124 and senior standing. Spring semester.

COME 468 Mass Communication Theory
Explores empirical approaches to the investigation of mass communication. Some of the topics discussed include the history of mass media research, mass communication theories, and qualitative and quantitative research methods. Prerequisites: COME 124 and senior standing. Fall semester.

COME 490 Independent Study
A course allowing students and faculty to explore topics of special interest together. Prerequisites: instructor's consent and approval of the associate dean of humanities.

COME 494 Internship
This internship experience allows students to apply their studies in a supervised work situation. Students benefit from an inside look at different kinds of organizations and a chance to work in their field of study, and they gain experience with state-of-the-art equipment and practices. Prerequisite: Junior/senior standing. Does not fulfill a 400-level requirement for the major.
COME 499 Major Portfolio (0 credits)
All Communication and Media Studies majors are required to complete a major portfolio in order to fulfill the COME 499 graduation requirement. Details regarding portfolio requirements and evaluations are provided to all majors. Senior Communication and Media Studies majors enroll in COME 499 during their final semester, and completed portfolios will be reviewed according to the schedule provided. Prerequisite: Senior standing. Fall semester.