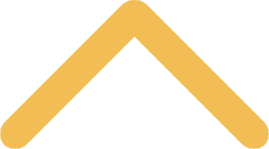 Sponsorship? There's an Opportunity With Your Name on It …
Many of the area's top firms are proud to underwrite educational, entertainment and other opportunities initiated by the college. Sponsorships are a clear signal that an organization is fully engaged in helping us build and support a vibrant local community.

View our year-round sponsorship opportunity booklet or browse individual sponsorship opportunities:
SNC Athletics
Honoring a tradition of excellence that dates back over a century, SNC Athletics is made up of more than 600 student-athletes competing in the college's 23 varsity sports programs.

St. Norbert College Music Theatre
A northeast Wisconsin cultural institution for more than 50 years, music theatre presents Broadway's best musicals performed by exceptional local talent.

Girls Leadership and Development Camp
Booked to capacity each summer, GLAD Camp teaches young girls important lessons in self-esteem, confidence and leadership.

Boys Leadership and Development Camp
In a fun, supportive atmosphere, BOLD Camp helps young boys discover their potential and become thoughtful, confident and empathetic leaders.
 
Into the Streets
Hundreds of first-year students begin their St. Norbert College careers in service to the community in this late-August day of volunteering throughout the Greater Green Bay area.

SNC Day
This campus-wide open house draws more than 15,000 people to St. Norbert for a day of music, activities, culture, food and fun! It's the community event of the year at St. Norbert.

Knights on the Fox Outdoor Summer Concert Series
Knights on the Fox is St. Norbert College's five-week summer outdoor concert series that takes place on Tuesday evenings alongside the Fox River at the Thompson Marina on campus. This popular summer tradition draws up to 2,000 concert goer's each night.

CEO Breakfast Series
You'll be in great company as a CEO Breakfast sponsor. Each year, we invite top business leaders – both regional and national – to discuss how they've steered their companies successfully through challenging times and a changing business climate.

For more information about these sponsorship opportunities, please contact Mandy Netzel, associate director of business and community engagement, at 920-403-3744 or amanda.netzel@snc.edu.