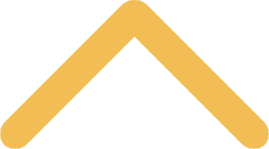 The Catering Guide: Breakfasts
The following breakfasts are accompanied by fresh fruit, oven roasted red potatoes, coffee, tea and orange juice.
Eggs Norbertine
Open-faced buttermilk biscuit, eggs, bacon and tomato topped with creamy Leffe smoked Gouda sauce.
Greek Omelette
Spinach and feta cheese served with a buttermilk biscuit.

Basil Fontina Frittata 
Crustless quiche with fresh basil and fontina cheese.

Breakfast Strudel 
Eggs and cheddar-jack cheese served with your choice of ham, bacon or sausage in a puff pastry.

Irish Leek and Bacon Pie 
Leeks, bacon and baby Swiss served in a pie shell.

Italian Breakfast Turnover 
Proscuitto ham, roasted red pepper, egg and Asiago cheese baked in pastry with fresh basil and garlic Parmesan sauce.

Scrambled Eggs 
Served with bacon or sausage.

Three Cheese Omelet 
Add ham, bacon or mushrooms for an additional charge.

Design Your Own Quiche 
Choose one from each category:
Vegetable: spinach, broccoli, tri-pepper blend
Meat: bacon, ham, sausage
Cheese: cheddar, swiss, provolone 
Breakfast Buffet (minimum of 25 people) 
Assortment of bakery, scrambled eggs, bacon or sausage, French toast or pancakes, oven-roasted new potatoes, fresh fruit, coffee, tea and orange juice.