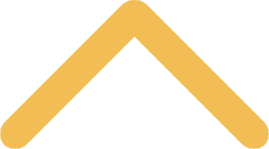 The Catering Guide: Themed Buffets
All buffets include coffee, tea and milk. For all buffets, we request a 30 guest minimum, please.

Sicilian Experience
Italian salad bowl
Antipasto platter
Mediterranean rice
Chicken Florentine
Sweet sausage and peppers
Baked four-cheese ziti
Bread sticks and foccacia with butter
Mascarpone pound cake with caramelized bananas
Tailgater
Potato chips
Condiment platter to include American cheese, lettuce, tomatoes, onions and pickle slices
Assorted gourmet dessert bars
 

Choose two:
Bratwurst
Grilled chicken breast
Hamburgers
Hot dogs
Choose two:
Baked beans
Cole slaw
Garden salad bowl with assorted dressings
Pasta Italiano salad
Red jacket sour cream potato salad
Western Round-Up
BBQ pork rib
Southern fried chicken
Baked beans
Corn cobbettes
Oven roasted red potatoes
Choice of house tossed salad or Caesar salad bowl
Corn muffins and bistro rolls with butter
Apple cobbler
South of the Border
Jicama and cabbage salad with cilantro lime dressing
Tri-color tortilla chips with fresh salsa
Yellow rice
Southwest seasoned black beans
Spicy ground beef with flour tortillas
Chicken enchiladas
Shredded lettuce and cheese, black olives and sour cream
Sopapillas served with honey, crème fraîche and cinnamon sugar
Culinary Classic Dinner

 Choose one:
Red pepper stuffed salmon
Baked cod Florentine
 Choose one:
Chicken cordon bleu with gouda
Chicken dijonaisse
Chicken marsala
 Choose one:
California blend vegetables
Green bean blend
 Choose one:
Twice baked potato
Parsley buttered new potato
Buffet includes your choice of Caesar or house salad with ranch dressing, bistro rolls with butter, assorted dessert bars, and coffee, tea or milk.
Roasted tenderloin may be substituted for the seafood at an additional charge.