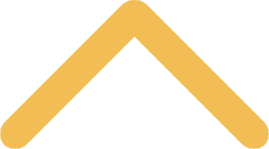 The Catering Guide: Dinner Entrées
In order to serve our guests in the best possible manner, we recommend the selection of only one entrée for your group. Should your situation require a choice of entrées, please limit to two choices. 

Poultry

Chicken Valentino 
Breast of chicken filled with ham and Gouda cheese and ladled with a roasted red pepper sauce.

Coq au Vin
Red-wine-braised chicken breast with mushrooms, pearl onions and smoked bacon.

Chicken Roulade 
Asparagus-stuffed chicken, served with a brandy cream sauce.

Pollo Norberto 
Breast of chicken dressed with sun-dried tomatoes and goat cheese, topped by a mushroom and basil cream sauce and toasted pignoli nuts. **

Autumn Chicken 
Breast of chicken dressed with an apricot, cherry chutney, drizzled with an apple cider cinnamon sauce.

Stuffed Traditional
Breast of chicken dressed with butter-seasoned crumbs.

Seafood

Pan-Seared Whitefish 
Lightly breaded and served with a cherry-citrus salsa.

Orange-Kissed Red Snapper 
Oven-baked filet served with an orange beurre blanc.

Salmon Filet 
Oven-roasted, served with a zucchini relish.

Shrimp DeJonghe 
Sautéed in a garlic, sherry sauce, served atop Parmesan bread crumbs.
Filet Mignon
Choice cut tenderloin served with Madeira sauce. *
London Broil 
Sliced flank steak marinated in our special spice blend, drizzled with a Merlot demi-glace. *

Roasted Sliced Tenderloin 
Beef tenderloin sliced and served with your choice of Bernaise, Bordelaise or Madeira sauce. *

Other Fare

Mediterranean Stuffed Portabello
Portabello mushroom stuffed with spinach, sun-dried tomatoes and pine nuts, baked and served over whole wheat pasta topped, by marinara sauce. **

French Pork Chop 
Grilled, topped with caramelized apples and brandy sauce.

Artichoke Penne 
Penne pasta tossed with artichoke hearts, grape tomatoes, Parmesan cheese, olive oil and white wine sauce.

Rotolo of Pork Florentine 
Roasted pork loin dressed with crushed pistachios, dried cranberries, Italian sausage and spinach, topped with a balsamic demi-glace. **


* All beef entrées prepared to medium doneness 
** Contains nut products