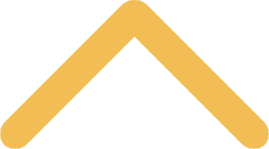 The Catering Guide: Light Luncheons
Salads

The following salad entrées include bistro rolls, butter and beverage: iced tea, lemonade or coffee.

Caesar Salad 
Classically prepared. Add grilled salmon or chicken. 

Mediterranean Stuffed Portabello Mushroom Salad 
Baked portabello mushroom dressed with cheese, spinach, sun-dried tomatoes and pine nuts served atop balsamic glazed mixed greens and tomatoes. **

Oriental Chicken Salad 
Romaine, napa and red cabbage topped by sesame crusted chicken with oriental dressing.

Piedmont Salad 
Grilled chicken breast chopped with bacon, red onion and feta cheese served over a bed of Caesar dressed leaf and romaine lettuce, garnished with tomatoes, grapes and cashews. **

Greek Salad 
Mixed greens tossed with grape tomatoes, cucumbers, kallamato olives and lemon vinaigrette, topped with feta cheese. Add grilled chicken or salmon.

Mixed Green Medley 
Mixed greens tossed with seedless watermelon cubes, pecans, Parmesan cheese and raspberry vinaigrette, topped with red onion rings. Add grilled chicken or salmon.

**Contains nut products


---
Entrées

The following luncheon entrées include bistro rolls, butter and beverage: iced tea, lemonade or coffee. Add a cup of soup du jour or house tossed salad for an additional charge.
Chicken Diablo 
Tender breast of chicken marinated in Dijon, breaded and ladled with a sour cream and chive sauce, served with chef's choice potato and vegetable.
Pan-Seared Salmon 
Salmon filet ladled with a creamy whole grain mustard sauce accompanied by yellow rice and steamed vegetables.
Filet of Beef Cabernet 
Filet mignon cooked to perfection, served over mushroom and onion cabernet sauce, accompanied by chef's choice potato and vegetable.
Roasted Vegetable Ravioli 
Pillows of vegetable-stuffed ravioli, drizzled with vodka sauce and served with steamed vegetables.
Buffet Lunch Option
Located in the Bemis Conference Center, the Hendrickson Dining Room is open Monday-Friday providing lunch service for our conference guests. The dining room features a hot entrée, soup, gourmet salads, sandwiches, breads, desserts and beverages.