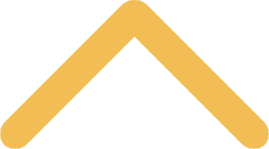 The Catering Guide: Sandwich Boards
Build-Your-Own Sandwich Buffet (minimum of 20 people) 
An assortment of rolls, meats and cheeses, two prepared salads, soup du jour, chips, pickles, assorted cookies and beverage: lemonade, iced-tea or coffee.

Create-Your-Own-Sandwich Board (minimum of 8 people) 
Assorted chilled sandwiches, basket of chips, relish tray, condiments and assorted beverages. Choose up to three of the following:
Chicken or tuna salad croissant
Chicken Caesar wrap
Turkey club hoagie
Ham and cheese hoagie
Monterey beef wrap
Vegetarian wrap 
Executive Boxed Lunch 
Choice of: ham and cheese hoagie or turkey club hoagie, served with pasta salad, vegetable sticks, apple, cookie and bottled water. Vegetarian wrap available upon request.

Half Sandwich, Soup and Salad Plate 
A half sandwich: chicken salad croissant, turkey club hoagie or New Yorker wrap, served with balsamic glazed mixed greens, a cup of soup du jour and iced-tea or lemonade.


---
The sandwiches below are served with pasta salad or balsamic glazed mixed greens, relish garnish and beverage: lemonade, iced-tea or coffee. Add a cup of soup du jour for an additional charge.
Caesar Vegetable Wrap 
Garden-herbed tortilla dressed with Caesar dressing, layered by Neufchâtel cheese, romaine, a melange of fresh vegetables and Parmesan cheese. Add grilled chicken for an additional charge. 
Chicken Asiago Melt
Chicken breast served with spinach, Asiago cheese and pesto spread on foccacia.
SNC Brie LT 
Brie cheese, bacon, tomato and spring mix greens on a ciabatta roll with herb mayonnaise.
Croissant Sandwich 
Your choice of tuna, crab, chicken salad or turkey club.
New Yorker 
Seasoned roast beef, bacon, lettuce and tomatoes, a three-cheese blend topped by a Dijon mustard sauce.
Smoked Turkey and Grilled Zucchini 
Smoked turkey, grilled zucchini and tomato pesto cheese spread on foccacia.
Dill Havarti Wrap  
Pears, dried cranberries, mixed greens and honey mustard sauce. Add turkey for additional charge.