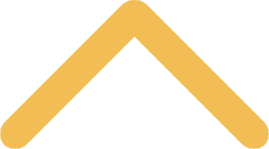 Program for Inclusive Excellence
Creating workplaces where people belong
At the St. Norbert College Cassandra Voss Center, we believe that the best work environments are committed to treating people equitably, providing employees with a sense of belonging, and empowering them to contribute in meaningful ways. The Program for Inclusive Excellence is focused on helping organizations cultivate an inclusive work environment where people can relate to each other in profound ways.
The Program for Inclusive Excellence is a six-month, cohort-based program that offers tools for organizations to enhance their diversity, equity, inclusion and belonging (DEIB) work in pursuit of true inclusive excellence. Representatives from corporate and nonprofit organizations can deepen their understanding of critical issues related to identity, develop meaningful partnerships and collaborations, and make an impact in the communities they serve.
Topics for exploration:
Effective strategies for cultivation organizational buy-in to DEIB work
Crafting your organization's DEIB mission and purpose
Managing and overcoming individual and organizational barriers to DEIB work
Engaging diverse groups in the conversation
Enacting meaningful change (not just talk) to create environments where everyone can thrive
Program components:
Intake assessment: Individuals participate in an intake assessment and work with CVC staff to identify areas for growth, create individualized goals and create a community-impact proposal.
Full-day retreat: This full-day retreat will allow participants to create a baseline for critical dialogue around issues of DEIB, get to know one another and shape goals for the full cohort experience.
Five half-day sessions: Cohort groups will be engaged with leading experts around issues related to DEIB and deepen their understanding and skill set for engaging in this important work. 
Participant costs for the Program for Inclusive Excellence cover the intake assessment, meetings, facilitation, refreshments and meeting materials.
Registration for our Fall 2022 and Spring 2023 cohorts is now open!
Billy Korinko, Director of the Cassandra Voss Center
billy.korinko@snc.edu | 920-403-1345

Madeline Ames, Assistant Director of the Cassandra Voss Center
madeline.ames@snc.edu | 920-403-4116


Future Cohorts

Cohort
Enrollment Deadline
Assessment Launch
Immersion Dates
Cohort Sessions
Fall 2022
July 15, 2022
July 18, 2022

Aug. 22, 2022 (All Day)

2022: Sept. 26, Oct. 24, Nov. 14, Dec. 12

2023: Jan. 9

Spring 2023
Jan. 6, 2023
Jan. 9, 2023

 Jan. 30, 2023 (All Day)

2023: Feb. 27, March 27, April 24, May 22, June 12 

Fall 2023
July 14, 2023
July 17, 2023

Aug. 21, 2023 (All Day)

2023: Sept. 25, Oct. 23, Nov. 13, Dec. 11

2024: Jan. 8

Spring 2024
Jan. 5, 2024
Jan. 8, 2024
Jan. 29, 2024 (All Day)
2024: Feb. 26, March 25, April 22, May 20, June 10