$("#navigation").navobile({
  cta: "#show-navobile",
  changeDOM: true
})
      
Mobile Menu Icon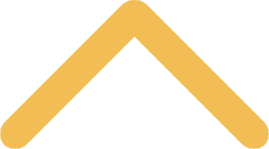 Why Partner With the Cassandra Voss Center?
Who We Are
St. Norbert College's Cassandra Voss Center is a nationally recognized academic center considering issues of identity and inclusion. Our unusual story begins with SNC student Cassandra Voss, a social justice activist interested in gender issues, and her dad Kurt Voss, a businessman. Through time together, they modeled conversations across difference which founds our mission: "transformative thinking for a just world." When Cassandra Voss died in a 2007 car accident, her father Kurt wanted there to be a space for all people to have conversations like he and Cassandra did. Kurt spent 7 years raising $2.8 million to build the Cassandra Voss Center, among the largest gift totals for a gender center building at any college. We are the sister-center to the national bell hooks Institute in Berea, KY and our core values are: scholarship-driven, welcoming, innovative, fun.

Why Partner With Us?
Building a Diverse Company; Building a Diverse City
In an increasingly global age, retaining diverse talent in the region is key for growth. The Cassandra Voss Center offers public, visually appealing, innovative programming and PR on diversity, gender, and difference that shifts the conversation in the region, signaling to prospective employees that Green Bay is a town with momentum. Collaborating with and supporting the Cassandra Voss Center is an investment in a new regional conversation, helping recruit and retain the best people for the job.

Affiliating With Proactive Education Boosts Your Brand
Both employees and customers care about the practices of the companies they work for and buy from. The Cassandra Voss Center is committed to offering programming that educates and intrigues employees to prevent communication breakdown on diversity issues. By sponsoring and participating in our programming, it signals to customers and co-workers that your business is committed to inclusive practices and cares about the state of the community.

Expert Planning So You Don't Have To
Many companies are committed to diversity and inclusion initiatives but do not have access to speakers, connection to venues, planning time, or expertise on these complex issues. The Cassandra Voss Center has experience working with multiple regional and national corporations to access cutting-edge presenters, offer unique company-specific programming, and recommend resources from experts who solve problems and promote innovation.

Want To Know More?
Like us on Facebook to stay up to date
Use our website to learn about programming
Collaborate on programming and events to support diversity
Contact staff for consultation and information