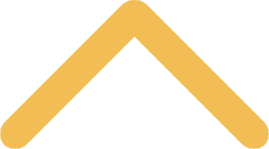 2018-19 Programs
GREEN: Reimagine Environment
What is our environment? Is it as simple as nature, parks, oceans? Or as complex as environmental racism, climate change, food deserts and land rights? Year GREEN brings bold, tenacious scholars, artists, and innovators shifting environmental paradigms and stewarding a new world. #CVCGreen19
Date
Event

Tuesday Sept. 18, 2018
7-9 p.m.

Walter Theater

Cassandra Voss Center Celebration Concert 
Gather a group and join this annual celebration with terrific music benefiting a transformative center! Join us as we celebrate Cassie's 33rd birthday and the 5th birthday of the Center with an interactive, energetic performance from Recycled Percussion. Purchase tickets at the St. Norbert box office. 




Friday Sept. 21, 2018
CANCELLED

Ag of the Future: Good Food Now and for the Next Generation
FARMER, GENIUS AND BALLER - all traits of the MacArthur "genius grant" winner, professional basketball player, author and founder of Growing Power, one of the country's preeminent urban, non-profit farms in Milwaukee, WI. Will Allen shares his agricultural journey, his knowledge for cultivating good food for all populations, and his food justice philosophy. Learning from his sharecropping and farming roots, Allen transformed the production and delivery of healthy foods to underserved populations. 




Saturday Sept. 22, 2018
10 a.m.-4 p.m.

Cassandra Voss Center

SNC DAY!
Professor Katie Ries, Smokey Bear, Prizes and More! 
 

Part 1: Public Talk @ 11 a.m. 
Prof. of Art Katie Ries presents on innovative Land Scouts Program with a special guest. 

Part 2: Smokey Bear @ 2 p.m.
Smokey's first time at SNC, the official Smokey Bear that is! Learn how you can protect your land, cultivate nature and prevent wildfires. 

Part 3: SCREENPRINTING ALL DAY
Join in hands-on making of environmental screen-prints. Everyone gets to take home a beautiful print!




Thursday, Sept. 27, 2018
5-6 p.m.

Cassandra Voss Center

Farmer in Residence: De Pere Farmer's Market Tour 
Join our Farmer in Residence, Sarah Valentine, for an interactive tour of the De Pere Farmer's Market as we explore who the farmers are, why it is important to support local farmers, shopping local and more!

We will meet in the Cassandra Voss Center first and then walk over to the Market together. The event will be done just in time to catch the Killeen Lecture with Carol Bruess, Ph.D at 7 p.m. in Walter Theater. 

Monday Oct. 22, 2018

4:30-6 p.m.
CVC Kitchen

7-8:30 p.m.
CVC Main Floor

TWO SERVINGS OF GREEN:

CVC Master Chef: Food Ethics Edition feat. Ben Chan, P.h.D. and Joel Mann Ph.D.
From coast to coast, thousands and thousands of talented amateur cooks lined up to take the most intense culinary competition on earth but we have the top chefs right here at SNC! This live food demo will showcase cooking techniques and methods for decolonizing your diet while also exploring ideas about ethical food consumption. RSVP here. 

Multicultural Gardener's Community Conversation 
Facilitated by our Farmer in Residence Sarah Valentine, we join a few local, small-scale farmers as they describe and discuss what is grown in the area community gardens and share their knowledge of gardening and small-scale farming as it relates to their personal cultural histories.

Thursday Nov. 15, 2018
7-8:30 p.m.
Cassandra Voss Center

Friday Nov. 16, 2018
3:30-4:30 p.m.
Ft. Howard Theater, Bemis International Center

Original Local: Indigenous Ways, Foods, Poetry with Heid E. Erdrich
Heid Erdrich, Ph.D. is a poet, writer, and filmmaker. Heid is an Augsburg College Low-residency MFA faculty mentor and author of five books of poetry, including Original Local: Indigenous Foods, Stories, and Recipes from the Upper Midwest. The CVC, in partnership with UW-Green Bay, hosts Erdrich for discussion centered around stories of native food using home-tested recipes alongside stories from food researchers, tribal activists, families, and chefs. Get your golden spoons ready!

Curator of Ephemera: A Night of Poetry with Heid E. Erdrich 
Join us for a live poetry reading of Curator of Ephemera, a collaborative collection of poems highlighting lessons in Anishinaabemowin and more! Erdrich will engage us with her poetry which recognizes how our love of technology and how the extraction industries on indigenous lands obscure the realities of indigenous peoples. 

Indigenous Innovation: Returning to and Revising Indigenous Ways and Recipes 
From avocado toast to kombucha, new food trends and foodies seem to be popping up every day. Author, poet, and Ojibwe enrolled at Turtle Mountain, Heid E. Erdrich challenges the notion of new and innovative, especially as it concerns local food. Join us as she discusses the work of her book Original Local which explores how indigenous peoples use cultural heritage and stories to pass on knowledge about the midwest and its bountiful resources.