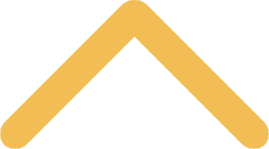 2017-18 Programs
Spinning Stories
A year-long invitation to examine what story we want to tell with our lives. How do our identities influence how we interpret stories? To whose stories do we listen, and whose do we ignore or silence? And how does listening affect us, challenge us, and cause us to reinterpret our own stories? How can we spin new stories together?
Date, Time and Location
Event
Aug. 30, 2017
7-9 p.m.

Cassandra Voss Center

Cool It At the CVC: Your New Favorite Study Space

Freezy pops. Comfy chairs. Cool people. Chill. A Week of Welcome signature program.

(P.S. News on cool upcoming programs, too.)


Sept. 16, 2017
10 a.m.-5 p.m.

Cassandra Voss Center and Webb Theatre
Celebrating Stories Community Day

A day full of stories–reading, telling, sharing and connecting. This will be a family-friendly open house with DIY books, bookmarks and more all day long.



Story-Thon


10:30 a.m.-1:30 p.m. 
SNC students will read aloud books about difference and diversity, connection and friendship.



StoryCorps Live


12:30-1:45 p.m. 
The nationally-recognized org will be on campus to share their history and mission, as well as present their year-long storytelling collaboration with the Cassandra Voss Center. Find out how to record and archive your own stories with their free app.

Academic Partners: Emmaus Center for Spiritual Life & Vocation and the Center for Norbertine Studies


Sept. 18, 2017
7 p.m.

Cassandra Voss Center
Cassandra Voss Center Benefit Concert featuring Deuves Wild! Dueling Pianos

Gather a group and join this annual celebration with terrific music benefiting a transformative center. Doors open with a cash bar at 6 p.m. Get your tickets here.
Oct. 2, 2017
6-7 p.m.

Cassandra Voss Center
Art as Subversive Storytelling: Eric J. Garcia

"My art is historically based and politically charged, with the goal of creating dialogue about contemporary issues. I try to visually examine the versions of "American" history that have been overlooked, whitewashed, or flat-out deleted."

Artist, air force veteran, and Alburquerquean Eric Garcia, MFA, is a multi-faceted and award-winning artist who uses posters, political cartoons and public murals to educate and challenge spectators. Garcia will discuss the power of storytelling through art.

Academic Partners: St. Norbert College Art Department


Nov. 29, 2017
5:30 p.m.

Cassandra Voss Center
Chat and Chow

A gathering of students over a family-style dinner to learn about and engage in authentic dialogue. The dinner will provide tools for deep listening, asking open and honest questions and other cooperative dialogue methods. This event is part of the CVC Olive Branch Initiative, aimed at bridging divides and promoting genuine dialogue. Facilitated by Ben Chan (Philosophy), Bridget Burke Ravizza (Religious Studies) and Jaime F. Gonzalez, Jr. (CVC).



Mon., Dec. 4, 2017

7 p.m. 

Old St. Joe's Church 

Olive Branch Series: Fr. James Martin 



Bringing together members of the St. Norbert College and Green Bay community, the Skyped event will engage participants in conversation about LGBTQ persons and the Catholic church in order to foster a community of understanding and empathy. Co-sponsored with Titletown Publishing.

Free and open to the public. Seats limited. 

SNC Community REGISTRATION: Follow this link to register prior to the event. 




Thurs., Feb. 1, 2018

6 p.m. 

Book Reception: The Great Vanishing Act: Blood Quantum and the Future of Native Nations. 

Book reading, dialogue, and reception with co-editors Norbert Hill and Kathleen Ratteree. Their newly published book brings together various writers from around the world who explore and grapple with what it means to be indigenous in the 21st century. 

Directions to the center can be found HERE. The Cassandra Voss Center is #26 on the campus map. 



Mon., Feb. 12 or Tues., Feb. 13
12-1:30 p.m.

Cassandra Voss Center
Reclaiming Conversation Faculty/Staff Book Discussion

Join us as we discuss Reclaiming Conversation: The Power of Talk In a Digital Age, written by digital-culture scholar and MIT professor, Sherry Turkle. We will be thinking about how to reclaim authentic conversation, relationship, empathy and productivity in the age of technology.


Feb. 15, 2018
6-8 p.m.

Mulva Library
Human Library

Community members from around the Greater Green Bay area share their stories from the margins as "human books." Readers listen to human books and engage in transformative conversations.
March 21, 2018
7 p.m.

Cassandra Voss Center
Spinning Stories with Professor M. Shawn Copeland

M. Shawn Copeland, Ph.D., is Professor of Systematic Theology in the Department of Theology at Boston College. Copeland is recognized as one of the most important influences in North America in drawing attention to issues related to the religious, cultural, and social experience of African American Catholics. Copeland will focus on three questions related to our theme of Spinning Stories: What is your vocational story as a Catholic, womanist theologian? What are the stories that have most profoundly shaped your identity and vocation? And, whose stories do you think we must listen to today in order to do theology – and be church – in a compelling and authentic way?


April 12, 2018
7-9 p.m.

Cassandra Voss Center
SNC StoryCorps Culminating Showcase

An immersive, community showcase where community members reflect on their experiences recording stories and those gathered listen to selected StoryCorps interviews – highlighting those related to identity, underrepresented voices and overlooked experiences.

April 17, 2018
6:30-9 p.m.

Walter Theatre

 

Doors Open at 6:00 p.m.

NO TICKETS REQUIRED

From Certainty to Faith: Sr. Joan Chittister in Dialogue

A unique opportunity to hear Joan Chittister, O.S.B., spin stories with St. Norbert College alum, Breanna Mekuly '12. Sr. Joan will share her vocational story as a Benedictine nun, spiritual writer, and prophetic peacemaker. She will reflect on whose stories need to be heard in order to live out gospels with authenticity. 

 

This event is FREE and OPEN TO THE PUBLIC.