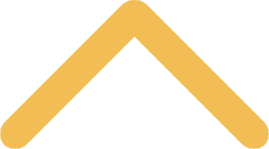 2020-21 Programs
ANTHEM! - Sound Resilience During Hard Times
We find ourselves in a historical moment marked by a long overdue reckoning with structural racism, contentious political divide, and a global pandemic that has radically shifted our everyday lives. This year has been incredibly difficult and painful, and it has provided a profound reminder of how important resilience is for all of us. But most importantly, this year has illuminated how the pursuit of resilience must be collective.
Given this, we are excited to be organizing a series of events and programs focused on music (as well as other aspects of sound such as spoken word, poetry, podcasts, etc.) and the ways in which sound can be a sustaining force in our lives during hard times. Year Anthem! will bring powerful and engaging scholars, artists, & change-agents whose work illustrates how music has proven to be a driving force in movements for social change. These events will also explore how music can function as an important site to examine identities, power, and imagining a more just future.
Anthems articulate a shared group identity, a cause, and a purpose. Together, let's explore the music and the sounds that can help us engage in "transformative thinking for a just world."
Date

         Event

Wednesday evenings from 7-8 p.m. from October 7th-November 11th, 2020.

Registration is limited, and now open! LINK 

6-Week Student Virtual Anti-Racism Workshop

The St. Norbert College Cassandra Voss Center and The Privilege Institute  are partnering with Marquette University to offer a 6-Week Virtual Anti-Racism Workshop for students. This is an opportunity for students at SNC and Marquette to learn more about anti-racism and to analyze their ideas about race and racism. As two Catholic institutions of higher education, this partnership underscores how deeply the work of becoming anti-racist is tied to our mission. The purpose of this workshop is to help participants develop a deeper understanding of systemic racism and its manifestations on both a structural and interpersonal level. Ultimately, this work is aimed at developing skills to equip members of the SNC and MU communities to work toward racial justice.

Thursday, November 5th

8:30-9:30 a.m. OR 10:20-11:20 a.m. via Zoom

Register HERE

"Kathak: The Dance of the Storytellers" An Interactive Event with Aditi Bhagwat

Aditi began rigorous training in the Jaipur style of 'Kathak' dance under Padmashri Dr.Roshan Kumari with strict discipline and ethics at the tender age of 4yrs. She has also received the able guidance of Kathak exponent Smt. Nandita Puri and Tabla virtuoso Pt. Yogesh Samsi. Having secured a masters in Psychology, Aditi did her masters in Kathak dance from the Gandharva Mahavidyalaya. She is an 'A' graded artist of the Doordarshan Kendra, impaneled with the Indian Council of Cultural Relations and has received the title of 'Nalanda Nritya Nipun' from the Nalanda Dance and Research Academy, Mumbai.

With a strong foothold in traditional Kathak dance, Aditi has experimented with the traditions of Jazz and world music. Aditi collaborated with Flamenco exponent Bettina Castaño and Jazz artists Dallas Smith and Susan Mazer from USA on her recent venture 'Crossroads' in association with the Consulate of Spain in Mumbai. Aditi received the OneBeat fellowship which was an initiative of the US Department of State's Bureau of Educational and Cultural Affairs. Under this fellowship Aditi collaborated with 32 musicians from all over the world. Aditi featured as a 'foot percussionist' from India and successfully combined Indian rhythms and Kathak bols (syllables) through her feet and ghungroos.

Thursday, November 12th

2:30-4:00 p.m. via Zoom

Register HERE

Feminism, Fandom, and a Reevaluation of Boy Bands: An Interactive Conversation With Maria Sherman Traversing Teen Pop's Most Maligned Music

Maria Sherman is a music writer and culture critic living in Brooklyn, NY. Her first book, Larger Than Life: A History of Boy Bands from NKOTB to BTS for Hachette imprint Black Dog and Leventhal, was released on July 21, 2020. Maria is a senior writer at the feminist website Jezebel, and has worked as a managing editor at Gizmodo Media Group, senior correspondent at Fuse TV, and contributor at BuzzFeed Music. You may have seen her work at NPR and in Billboard, SPIN, Rolling Stone, Entertainment Weekly, Elle, Pitchfork, and many other quality publications. If she were in a boy band, she'd be the bad boy. Also, Harry Styles ruined her life.