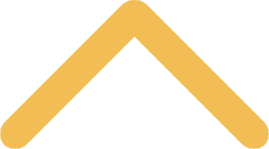 Debbie Sterling & GoldieBlox
The Cassandra Voss Center (CVC) will host Debbie Sterling, Stanford engineer and inventor of GoldieBlox, a nationally distributed engineering toy that TIME calls: "the toy designed to inspire future female engineers."
GoldieBlox Events

Build a Movement: How to Invent a Toy, Launch a Business, and Start a Revolution in 30 Days.
Friday, Sept. 20, 2013 at 3 p.m.
Fort Howard Theater

Stanford engineer & inventor Debbie Sterling on startups, crowd-funding, and closing the gender gap in STEAM (science, technology, engineering, art, math) through GoldieBlox.

Disrupting the Pink Aisle: Gender, Toys, & How We Play
Midwest launch of GoldieBlox 
Saturday, Sept. 21, 2013
11 a.m. talk with Debbie Sterling, GoldieBlox Inventor & CEO
10 a.m.-5 p.m. Toy Zone: Try out GoldieBlox & win one
Cassandra Voss Center

About Debbie Sterling
Debbie has made it her mission in life to tackle the gender gap in science, technology, engineering and math. GoldieBlox is a book series+construction set that engages kids to build through the story of Goldie, the girl inventor who solves problems by building simple machines. Debbie writes and illustrates Goldie's stories, taking inspiration from her grandmother, one of the first female cartoonists and creator of "Mr. Magoo". Her company, launched in 2012, raised over $285,000 in 30 days through Kickstarter, and has been featured in numerous publications.
You can learn more about GoldieBlox and Debbie Sterling on Facebook, YouTube and Twitter.