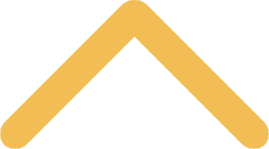 George Yancy & Critical Perspectives on bell hooks
As part of the "
year of bell hooks
," George Yancy will be visiting campus through a collaboration with the Killeen Chair of Theology and Philosophy. Yancy's public talk will discuss race, whiteness, and philosophy as it applies to primarily white colleges. The following day Yancy will focus a faculty luncheon discussion surrounding the work of bell hooks, particularly involving inclusion and pedagogy concerning racial awareness in the classroom.
Speaking at Faculty/Staff Student Collaborations Celebration
Tuesday, April 1, 2014
4:30 p.m.
Hendrickson Dining Room
Lecture: "Fear of Black Bodies and  the Problem of Whiteness"
Co-sponsored Killeen Chair & Cassandra Voss Center
Tuesday, April 1, 2014
7 p.m.
Fort Howard Theater
Faculty Development Luncheon (invite-only)
Wednesday, April 2, 2014
12 p.m.
About George Yancy
George Yancy
 is Professor of Philosophy at McAnulty College Graduate School of Liberal Arts at Duquesne University. Author of over 15 books including 3 Choice Outstanding Academic Book awards, Yancy works primarily in the areas of critical philosophy of race, critical whiteness studies, and philosophy of the black experience, with focus on experiences of race on majority white campuses. Yancy also co-edited "Critical Perspectives on bell hooks," a collection of articles analyzing hooks' work.