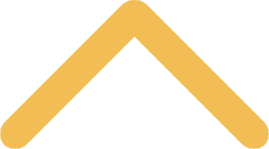 OpEd Project Workshop
Part II 
Register HERE

The OpEd Project aims to increase the number of underrepresented voices in the media, particularly encouraging women, people of color, and others on the margins to learn strategic steps to translate their ideas into a public arena. The OpEd Project trains people – thinkers and scholars – in real tools for successful op-eds, blogs, websites, and video: www.theopedproject.org/ 
Our goals for faculty in Northeast Wisconsin Higher Education from underrepresented voices in media:
Magnify voices of underrepresented scholars and thinkers
Learn concrete skills to get ideas to the public in N.E. Wisconsin and beyond
Create a community within/across campuses for writing support 
Propel our campuses as thought leaders and public voices in our region

Presenter
Michele Weldon, Ph.D, is an author, award-winning journalist, speaker and consultant. Weldon taught journalism at the undergraduate and graduate levels at Northwestern University and has facilitated many OpEd Project workshops around the country since her appointment as senior leader in 2011. She is the founder of the innovative journalism forum MedillTalks alongside publishing five nonfiction books. Her work has been featured extensively in mediums such as The New York Times, Chicago Tribune, Chicago Sun-Times, TIME, Writers' Digest, USA Today, Washington Post and more.  

Further Details
Cassandra Voss Center Address: 311 Grant St. De Pere
*Across from Kress Inn and Bemis International Center on the corner of 3rd and Grant Street
When: Saturday, May 6, 2017, 10am-5pm
Cost: The St. Norbert College Cassandra Voss Center and the Office of the President are sponsoring the bulk of the training which would normally be $400.00 per person. Thus the small fee to subsidize participation for regional institutions is $75.00/ person for: 7-hour workshop with national trainer, lunch, project materials, refreshments, network of public intellectuals
Regional Institutions: $75/ person. Reply: karlyn.crowley@snc.edu by April 1, 2017 with 2 names/emails
SNC Faculty: Cost covered by SNC. First come, first served. 15 spots available.