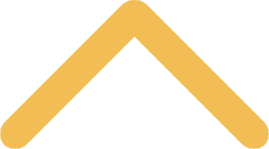 bell hooks & Parker J. Palmer Dialogue
The dialogue between bell hooks and Parker J. Palmer will take place on Wednesday, April 20, 2016, at 7:00 p.m., in the Walter Theater on the St. Norbert College campus.
See the conversation: www.youtube.com/watch?v=klrhqs35W9w&feature=youtu.be
Co-sponsored by Humana and Killeen Chair of Theology & Philosophy.
About Parker J. Palmer
Founder and Senior Partner of the Center for Courage & Renewal, Palmer is a world-renowned writer, speaker and activist who focuses on issues in education, community, leadership, spirituality and social change. He has reached millions worldwide through his nine books, including Let Your Life Speak, The Courage to Teach, A Hidden Wholeness, and Healing the Heart of Democracy. Palmer spoke at St. Norbert in 1990 and is making a special return appearance.
Palmer holds a Ph.D. in sociology from the University of California at Berkeley, as well as eleven honorary doctorates, two Distinguished Achievement Awards from the National Educational Press Association, and an Award of Excellence from the Associated Church Press. In 2010, Palmer was given the William Rainey Harper Award whose previous recipients include Margaret Mead, Elie Wiesel, and Paolo Freire. In 2011, he was named an Utne Reader Visionary, one of "25 people who are changing your world."
His latest book, Healing the Heart of Democracy: The Courage to Create a Politics Worthy of the Human Spirit, was chosen by Spirituality & Practice as one of the best books of 2011 on contemplation and social activism. In 1998, the Leadership Project, a national survey of 10,000 educators, named Dr. Palmer one of the thirty "most influential senior leaders" in higher education and one of the ten key "agenda-setters" of the past decade. Learn More.