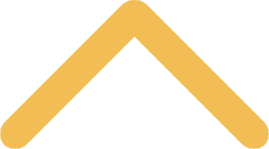 You tweeted WHAT?!: race, gender, & comedians in the digital age
Wed, Nov. 11, 2015 3:00 p.m., Cassandra Voss Center
Presenters:
-DR. BECK KREFTING is Assistant Professor of American Studies at Skidmore College in New York, where she teaches in Gender Studies and directs Media & Film Studies. Dr. Krefting is award-winning author of All Joking Aside: American Humor and Its Discontents and does scholarship on comedy, performance, race, and pop culture.
-DR. MICIA MOSELY is a lecturer at U.C. Berkeley, UMass Boston, and is a national educational equity consultant and facilitator. Dr. Mosely leads community workshops, writes and performs theater and stand-up, and partners with The National Equity Project, Posse Foundation, and Urban Teaching Corps on community- based education.
Description: Social media has had a sweeping impact on the comedy industry, from changing interactions between fans & comics to altering the actual content of comedy. How do women, LGBTQ comics, and comedians of color fare in the new media age as performers and humor producers?
Recommended Reading
: Krefting, Rebecca.
All Joking Aside: American Humor and Its Discontents.
Johns Hopkins UP, 2014.