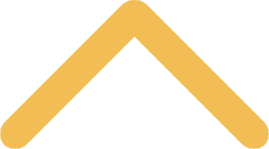 Music Pedagogy: DJ Afrekete and Musical Genius
This playlist was created by DJ Afrekete in a unique celebration of the 4th bell hooks Residency at St. Norbert College's Cassandra Voss Center. 
bell hooks is one of the most consistent and eloquent voices on the subject of Black love, creativity and culture. This soundtrack honors that by highlighting the contributions made to Black music culture by African American women and femmes.

About DJ Afrekete
DJ Afrekete, also known as Amy Ongiri, director and associate professor of Film Studies at Lawrence University in Appleton, Wis. Ongiri works vinyl and mixes to reinvigorate older music, combining modern beats like house, calypso, hip hop, and dance music, centering music and voices of color.
---
The Internet - "Dontcha"
The Internet is a spin off of the hip hop collective Odd Future. They are as uncategorizable as the thing they draw their name from. I have heard them described as a funk band, a hip hop group, or a soul band and they continue a neo-soul legacy without really being neo-soul. Syd, the group's lead singer, breaks barriers as well with a genderqueer presentation and a voice that seems divinely created.



Nick Holder- "No More Dating DJs"
There's a really strong idea in music culture that women should primarily be present as muse, groupies or girlfriends only. Toronto spoken word artist Jemeni and DJ Nick Holder explore and explode this toxic idea in "No More Dating DJs"



Robert Glasper Experiment - "Afro Blue"
Speaking of toxic misogyny, the very talented Robert Glasper made headlines recently for an interview with in which he treated jazz like the macho boys club it has often tended to be. In this song, however, he gives the legendary Erykah Badu the space to teach him about the transcendent power of song as she transforms a jazz standard into an other-worldy trip to the future.



SuperCanopus - "Be My Baby"
Remember when Ronnie Specter said that Phil Specter was abusive and everybody said that she was crazy? Remember how everyone cared so much more when he shot and killed a white woman that he was dating? I haven't forgotten and I also haven't forgotten the brilliance of Ronnie Specter, Estelle Bennet and Nedra Talley in their stylish performance of their hit "Be My Baby."



Junglepussy - "Me"
Junglepussy, who's twitter handle claims that she is "2 TROPICAL 4 AMERICA," has gotten praised by mainstream artists such as Nicki Minaj and Erykah Badu even though she is known for rocking the underground hard.



Le1f - "Wut"
Le1f is not only an outspoken artist, he's an outspoken critic of American culture that sidelines the African Americans who helped create it. The hook for his underground hit "Wut" was stolen by Macklemore for his mainstream hit "Thrift Shop."



Beyoncé - "Flawless"
In the spirit if radical critique for which bell hooks is known, I offer Beyonce's "Flawless." hooks has made her opinion of the Queen Bey known numerous times including her claim that there is "a part of Beyoncé that is anti-feminist—that is a terrorist, especially in terms of the impact on young girls." hooks was also much maligned as a lone voice of radical critique of Beyonce's Lemonade project. We know that hooks does what she does out from a place of love and growth and we hope that the Queen Bey is listening. In the meantime, we'll get to the root of the problem by listening to "Flawless" one more time.



Princess Nokia - "Brujas & Kitana"
Princess Nokia made headlines recently for punching a disrespectful audience member proving once again that she's not afraid to confront oppression directly.  These two tracks explore female subjectivity unapologetically by claiming her power and her sexuality in her own language.





Bessie Griffin - "Children Don't Get Weary"
The backbone of African American music is in the traditions of Black religious expressions of all kinds. Bessie Griffin performs a classic celebration of Black resilience, perseverance and Christian values in "Children Don't Get Weary."



Big Freedia - "Explode"
Big Freedia is the Queen of Bounce music and a legendary articulator of New Orleans dance music culture. He exists in the space between what's acceptable to the mainstream in the presentation of Black music and what's popular in Black communities themselves.



Princess Nokia - "Tomboy"
Princess Nokia presents a song that is a personal anthem for me.



The Crystals - "He's A Rebel"
There's a tendency to view the so called "girl groups" of the Motown era as either superfluous or the products of the genius of male creators. This is true despite the fact that the image and many of the songs were created by members of the groups themselves. Isn't it about time for a reassessment of the importance of groups like The Crystals?



Moor Mother - "By The Light"
Moor Mother is a Philadelphia based writer, performance artist and founding member of the Afrofuturist collective Black Quantum Futurism. Her experiments with sound are futuristic but also offer the keys to unlock ancient mysteries. They are not for weak or the faint of heart because the Black future is nothing like the Black present.







This work is licensed under a Creative Commons Attribution-Non Commercial License. Noncommercial replication only. Contact DJ Afrekete for copyright and distribution.