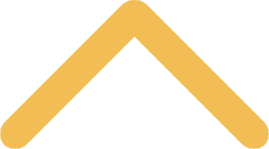 Faculty/ Staff Masculinity Study Group Fall 2016
Wednesdays, 12-1 p.m.
Sept. 7 and 21; Oct. 5 and 19; Nov. 16 and 30
Cassandra Voss Center Classroom 008
All SNC faculty/staff welcome. Feel free to come to one or all study groups. If a topic interests you, please come for the discussion whether you've done the reading or not. Discussion lasts one hour. Feel free to bring a lunch.
-Wed, Nov. 2 Masculinities Summit 7-9 p.m. (live-streamed)
-Thursday, Dec. 1 Masculinities final dinner discussion 5:30-7:30 p.m.
WEEKLY THEMES (CLICK for SNC internal weekly readings)
Readings from Men's Lives. 9th edition. Michael Kimmel and Michael A. Messner. Pearson, 2013. *Textbook is on reserve at SNC Mulva Library & available in Cassandra Voss Center
WEEK 1: Introduction to Masculinities (Sept 7)
WEEK 2: Boyhood (Sept 21)
WEEK 3:Collegiate Masculinities: Privilege and Peril (Oct 5)
WEEK 4: Men in Relationships (Oct 19)
---Masculinity Summit Nov 2-3, St. Norbert College---
WEEK 5: Male Sexualities (Nov 16)
WEEK 6: Men in Families: Death of a Salesman (Nov 30)
WEEK 7:
Men, Movements and the Future (Dec 1 Dinner)
Select Brod Publications & Films
PUBLICATIONS
FILMS
Select Brod Publications & Films
PUBLICATIONS
FILMS