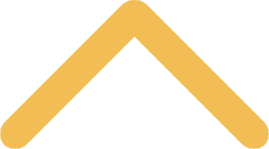 Injustice on Campus
A collaboration between the Cassandra Voss Center, the Center for Global Engagement, and Multicultural Student Services
The Cassandra Voss Center (CVC), the Center for Global Engagement (CGE), and Multicultural Student Services (MSS) are partnering on a speaker series for SNC faculty and staff focused on examining how American college campuses can function as sites of injustice, including: racism, sexism, homophobia, classism, ableism, and religious discrimination. This series, entitled "Injustice on Campus," is a continuation of the efforts begun with the CVC's anti-racism workshops, and intends to provide a deeper dive into how various groups of students face injustices on campus. This series will begin in February and will highlight a series of thought-leaders who can help our community better serve the needs of all students.  
SNC Faculty & Staff: REGISTER HERE


Spring 2021 Speakers

Friday, Feb. 19th, 2021

Noon-1 p.m.
The White Gaze on Campus: How Racism Organizes the College Experience

Colleges and Universities aren't simply places where different racial groups interact, they are also active spaces where 'racialization' occurs, ie the institutional and organizational processes that assign meanings to race and distribute resources inequitably based upon race. We often think of the college experience as a great equalizer for access, but for BIPOC students, college experiences confront them with new forms of barriers to confront and new meanings of race that many marginalized people are encountering for the first time.



Saida Grundy, Ph.D.
Assistant Professor of Sociology, African-American Studies and Women's and Gender Studies
Boston University

 

Thursday, March 4th, 2021

2-3:30 p.m.
Urgent Archives: Activating the Past for Liberation Now

Far from housing neutral or objective documentation of the past, archives are intensely contentious sites of political struggle in the current moment. Power is implicated in every archival intervention, from decisions about what to keep, to how to describe records, whether or not to digitize them, and who, if anyone should access them. This talk will address the ways that archival theories and practices have actively contributed to systems of oppression and will help us imagine and enact reconfigurations of archives that encourage mutual co-liberation. Such liberatory memory work needs to address the temporal, representational, and material politics of activating the past in the present. Thetalk will end with a proposition for all of us to "imagine otherwise," that is, to conceive of and build a world in which communities that have historically been and are currently being oppressed are fully empowered to represent their past, construct their present, and envision their futures as forms of liberation.



Michelle Caswell, Ph.D.
Associate Professor of Archival Studies
UCLA

 

Friday, April. 16th, 2021

Noon-1 p.m

Understanding Colonialism: Improving the Educational Experience of Native Students


Sasanehsaeh Jennings is a member of the Menominee Nation, from the Menominee Indian Reservation of Wisconsin, and currently serves as the Coordinator of Native Student Success for the University of Wisconsin System. Community has always been super important to Dr. Jennings, not only in her individual success but also in the way that it continues to drive and motivate her daily work. Due to how close Dr. Jennings' research is to her own experience as a Native woman in education institutions, it sometimes became overwhelming for her, yet it provided tremendous personal insight. While studying the 19th and 20th century educational policies concerning the Native community, Fr. Jennings realized that she is a product of deculturalization. It is deeply rooted in her identity as a Native woman; the way in which she was choosing to identify herself was primarily using the English version of her tribal name (Suzi) instead of her trial and legal given name (Sasanehsaeh). Dr. Jennings realized her conscious choice to do so was a product of successful educational and federal policies to assimilate Natives. For this reason, she has committed herself to work that seeks to create authentic and significant change for her community and Indian country. 

 

 

Sasanehsaeh Jennings, Ph.D.

Coordinator of Native Student Success
University of Wisconsin System.