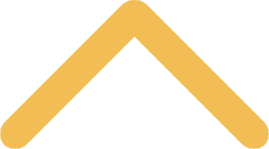 Ranked "Best College Food in Wisconsin" and top-ranked nationally, we have plenty of dining venues and flavors to give you the foods you need and crave, offered in pleasant and welcoming environments.

We support our customers in making informed, healthy choices by providing complete nutrition and allergen information for our menu items:
Ruth's Marketplace Thanksgiving Week Hours
Tuesday, Nov 20
7:30 a.m.-6 p.m. 

Wednesday, Nov 21-Saturday, Nov 24
Closed 

Sunday, Nov 25
4:30-6 p.m 

Monday, Nov 26
Regular operating hours resume
Ruth's Marketplace Academic Year Hours
Monday-Thursday
7:30 a.m.-7 p.m.

Friday
7:30 a.m.-6 p.m.

Saturday
10:30 a.m.-1:30 p.m.

Sunday
10:30 a.m.-6 p.m.
Nutrition and Allergen Information
Find complete nutrition and allergen information for our menu items through our NetNutrition® system.

Meal Plans and Meal Dollars
Students residing in any of the seven traditional halls on campus are required to have a meal plan.

Meal plan options are based on class standing: first-year and sophomores in residence halls default to the Platinum Plan; juniors default to the Gold Plan and seniors the Silver Plan.

Optional meal plans are also available for commuter students, Masters students and faculty/staff.

Green Initiatives
See all the ways Ruth's Marketplace is adding to the green initiative on campus! 

Without any hiccups along the way, we can grow in the ballpark of 900 pounds of greens in a year using our hydroponic growing racks located in Ruth's Marketplace. Learn more about this hyper-local growing method from Calvin Nelson, assistant manager of Ruth's.
Now Hiring!
Dining Services is now hiring students for a variety of dining and conference positions.