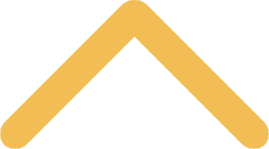 Dale's Sports Lounge
Dale's offers additional seating to Ruth's Marketplace patrons during meal plan operation. After Ruth's Marketplace closes, Dale's functions as a TV lounge atmosphere serving appetizer-style entrees including: chicken wings, chips and queso, breaded pickles, nachos and more!
The last day to use Fall Semester Meal Dollars at Dale's is Thursday, December 13th. 

Hours of Operation


Thanksgiving Week Hours
Sunday, Nov. 18 & Monday, Nov. 19: regular operating hours
Tuesday, Nov. 20- Saturday, Nov. 24:  Closed
Sunday, Nov. 25: regular operating hours resume


Academic Year Hours
Sunday: 6:45-11:15 p.m.
Monday-Thursday: 7:45-11:15 p.m.
Friday: 6:30-11:30 p.m. (No food service provided.)
Saturday: 2-11:30 p.m. (No food service provided.)

Extended Access Hours
Dale's space can be used as a gathering space or just to relax and watch TV, even on those evenings when food service is not being offered. Vending machines are always open in the Michels Commons.