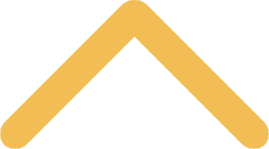 St. Norbert College Anti-Discrimination Policy
St. Norbert College adheres to all policies of non-discrimination on the basis of age, sex, gender identity, race, color, national origin, ancestry, sexual orientation, military or veteran status, marital status, disability, religion or any other characteristic protected by the current federal and state statutes. Further, the college prohibits discrimination based on genetic information and non-job related arrest record or conviction records for employment purposes.
It is the policy of St. Norbert College not to discriminate in its student admission practices, education programs, scholarship and loan programs, athletic and other school administered activities. The college is also committed to a policy of equal employment opportunity. All personnel policies including those on employment, compensation, fringe benefits, transfers and training programs are administered without discrimination. In addition, the college requests and expects its agents and those with whom it conducts its affairs to support our commitment to these important programs.
The college's senior advisor for equity, diversity and inclusion serves as the Title IX coordinator and the Section 504 coordinator and is responsible for monitoring the college's compliance with the Title IX of the Education Amendment of 1972, Section 504 of the Rehabilitation Act of 1973, as well as responding to incidents of discrimination or harassment on the basis of the protected classes as identified by the current federal and state statutes.
Persons with concerns, questions or complaints in relation to this policy may contact:

Amanda Kim
Senior Advisor to the President for Equity, Diversity and Inclusion
109 Main Hall
920-403-3018
amanda.kim@snc.edu

This policy was adopted by the college on July 25, 2016 and last revised on Aug. 14, 2017.