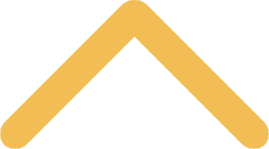 LGBTQ Resources
The following resources are available for support or more information on various LGBTQ issues.
Campus Resources
Cor Unum: One Heart - A particular aspect of pastoral care at St. Norbert College.
SNC Gender and Sexuality Subcommittee - This subcommittee exists to identify and support current and on-going issues related to LGBTQ, gender expressions, gender identity and transgender issues.  The chair of the committee is Mike Peckham (mike.peckham@snc.edu).
St. Norbert College LGBT + Spectrum Alliance - This social organization, for students of St. Norbert College affirms the sacred dignity and supports the health and well-being of individuals who identity as lesbian, gay, bisexual or transgender. (snc.edu/studentorg/spectrum)  The president is SarahEllen Sankey (sarah.sankey@snc.edu) and the vice president is Randi Groff (randi.groff@snc.edu). 
Cassandra Voss Center (snc.edu/cvc)
Counseling and Psychological Services (snc.edu/counseling)
Emmaus Center (snc.edu/emmauscenter)
Leadership, Student Engagement and First Year Experience (snc.edu/lse)
Community Resources
Adult Gay Straight Alliance (AGSA) - Meetings held at the Union Congregational United Church of Christ, 716 South Madison Street, Green Bay. (920) 432-1283.
LGBT Voice of Green Bay - Visit their Facebook page @newlgbtvoice
National Resources
General
Athletics
Health and Wellness
Blogs
Additional Reading
Books
Bornstein, Kate. (1995). Gender Outlaw: On Men, Women and The Rest of Us. New York: Routledge.
Bornstein, Kate. (1998). My Gender Workbook: How to Become a Real Man, a Real Women, the Real You, or Something Else Entirely. New York: Routledge.
Cameron, Loren. (1996). Body Alchemy: Transsexual Portraits. Jersey City, NJ: Cleis Press.
Feinberg, Leslie. (1993). Stone Butch Blues. Old Chelsea Station, NY: Alyson Books.
Feinberg, Leslie. (1996). Transgender Warriors: Making History from Joan of Arc to Dennis Rodman. Boston, MA: Beacon Press.
Feinberg, Leslie. (1999). Trans Liberation: Beyond Pink or Blue. Boston, MA: Beacon Press.
Nestle, J., Howell, C. and Wilchins, R. (Eds.). (2002). GenderQueer: Voices From Beyond the Sexual Binary. Los Angeles, CA: Alyson Publications.
Serano, Julia. (2016). Whipping Girl: A Transsexual Woman on Sexism and the Scapegoating of Femininity. Berkeley, CA: Seal Press.
Stryker, Susan. (2008). Transgender History. Berkeley, CA: Seal Press.
Sycamore, Mattilda Bernstein. (2006). Nobody Passes: Rejecting the Rules of Gender and Conformity. Emeryville, CA: Seal Press.
Sycamore, Mattilda Bernstein. (2008). So Many Ways to Sleep Badly. San Francisco, CA: City Lights Publishers.
Wilchins, Riki. (2014). Queer Theory, Gender Theory: An Instant Primer. Bronx, NY: Magnus Books.
Further Reading
Human Rights Campaign Foundation. (April 2014). A Resource Guide to Coming Out. Washington, DC. Retrieved from www.hrc.org/resources/resource-guide-to-coming-out
Hunt, Jerome. (June 2012). A State-by-State Examination of Nondiscrimination Laws and Policies: State Nondiscrimination Policies Fill the Void but Federal Protections Are Still Needed. Washington, DC: Center for American Progress Action Fund.
Jordan, Matthew L. (2012).  Heterosexual Ally Identify Development: A Conceptual Model. Journal of the Indiana University Student Personnel Association. P.67-78.
Marzullo, Michelle A.  and Libman, Alyn J.. (2009). Research Overview: Hate Crimes and Violence Against Lesbian, Gay Bisexual and Transgender People. Human Rights Campaign Foundation: Washington DC.
Meyer, Doug. (2015). More Than Homophobia: The Race, Class and Gender Dynamics of Anti-LGBT Violence. In Violence Against Queer People: Race, Class, Gender and the Persistence of Anti-LGBT Discrimination. Rutgers University Press: New Jersey
Miami University – Center for Career Exploration and Success. (2017). Sexual Orientation, Gender Identity & Your Job Search. Retrieved from miamioh.edu/emss/offices/career-services/internship-job-search/lgbtq/index.html
Movement Advancement Project. (2012). An Ally's Guide to Issues Facing LGBT Americans.
Nadal, K.L. (2013). A Brief History of Lesbian, Gay, Bisexual, and Transgender People and Civil Rights. In That's So Gay! Macroaggressions and the Lesbian, Gay, Bisexual, and Transgender Community. Washington, DC: American Psychology Association.
Nanda, Serena. (2012). Cultural Patterns and Sex/Gender Diversity. In The Gendered Society Reader. Michael Kimmel and Amy Aronson. (Eds.). Oxford University Press
Rick Smith. (March 9, 2017). Study: Transgender, LGBTQ & Communities Not A Threat To Others In Public Spaces, WRAL TechWire.
Roger L. Worthington, Holly Bielstein Savoy, Frank R. Dillon, and Elizabeth R. Vernaglia. (2002). Heterosexual Identity Development: A Multidimensional Model of Individual and Social Identity. The Counseling Psychologist. 30(4). Division of Counseling Psychology. 496.
United Nations Human Rights Council Report. (May 4, 2015). Discrimination and Violence Against Individuals Based On Their Sexual Orientation And Gender Identity. A/HRC/29/23