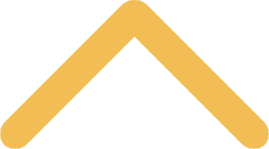 LGBTQ Resources

The following resources are available for support or more information on various LGBTQ issues. 

Cassandra Voss Center
At St. Norbert College's Cassandra Voss Center you'll find innovative programming about issues of identity that is making an impact at the regional and national level. The center is a focal point for education and awareness among faculty, staff and students at the college and beyond.
Counseling and Psychological Services
Counseling and Psychological Services is committed to helping students adjust to college life, learn effective coping skills, adapt to stressful life events and improve overall functioning.
Emmaus Center
The Emmaus Center at St. Norbert College offers you a variety of wonderful ways to deepen your faith and explore spiritual questions.
Leadership, Student Engagement and First Year Experience
LSE focuses on engaging students through student organizations, service opportunities and other programming to craft the next generation of leaders.
Safe Space Ally ProgramThe St. Norbert College Safe Space Ally program is a network of faculty, staff and students, who are committed to providing support to LGBTQ (lesbian, gay, bisexual, transgender and questioning/queer) students on campus.
SNC Gender and Sexuality Subcommittee
This subcommittee exists to identify and support current and on-going issues related to LGBTQ, gender expressions, gender identity and transgender issues. The chair of the committee is Mike Peckham, mike.peckham@snc.edu.
St. Norbert College LGBT + Spectrum Alliance
This social organization, for students of St. Norbert College affirms the sacred dignity and supports the health and well-being of individuals who identity as lesbian, gay, bisexual or transgender. The president is SarahEllen Sankey,  sarah.sankey@snc.edu and the vice president is Randi Groff,  randi.groff@snc.edu
Additional Information
Community and national resources can be found here, as well as a list of related books (check SNC library for availability).