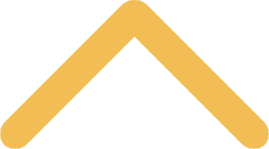 Safe Space Ally Program
The St. Norbert College Safe Space Ally program is a network of faculty, staff and students, who are committed to providing support to LGBTQ (lesbian, gay, bisexual, transgender and questioning/queer) students on campus.
The Safe Space Ally program will accomplish this by: 
Providing formal training on key concepts and terminology; increasing awareness of experiences LGBTQ individuals; and offering guidance on how to serve as a source of support
Requiring a re-commitment of allies each year, asking allies to grow in their role through activities such as additional training, self- evaluation of biases, attending LGBTQ events, speaking out, and/or modeling behavior.
Creating a network of Safe Space Allies (students, faculty and staff) across campus to help and support LGBTQ students.
How Do I Find a Safe Space Ally?

Look for an 'I AM AN ALLY' sign. They are ORANGE this year (2022-23). These signify the person has completed the required Safe Space training and has agreed to be an ally.

 
About the Training and Becoming an Ally
These trainings are open to anyone, regardless of whether you choose to serve as an Ally or not.

Both Safe Space 1.0 LGBTQ Allyship Workshop and Safe Space 2.0 trainings are required to serve as an Ally. 

Training opportunities are available each semester, and likely in the summer as well.
Upcoming Safe Space Ally Training 
Sign up here (faculty, staff and students) for one of the upcoming workshop trainings. If interested in an evening time, the form has an option to indicate that preference as well.
Safe Space 1.0
Allyship Workshop

Thursday, March 23, 2023, 3:30-5:00 p.m.

Thursday, April 13, 2023, 3:30-5:00 p.m.

Safe Space 2.0

Thursday, March 30, 2023, 3:30-5:00 p.m.

Thursday, April 20, 2023, 3:30-5:00 p.m.
Email diversityaffairs@snc.edu or call 920-403-3039 for more information, or to be notified when future training sessions become available. 
More Resources
Online resources, such as this guide, are available on allyship which can support you in your efforts to serve as as a support to our LGBTQ+ population. Find more resources here.