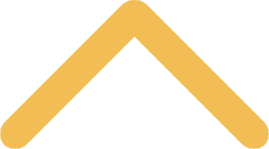 St. Norbert College Statement on Diversity, Equity and Inclusion
St. Norbert College strives to be a community that is welcoming to all and affirms the sacred dignity of all by engaging in practices of inclusion. The college is committed to creating an environment that fosters learning and respect for diverse cultures, perspectives and beliefs; the capacity to seek mutual understanding; and the ability to create a more compassionate global community.
The college supports educational experiences that challenge students, faculty, staff and administrators to expand their awareness of factors that impede our appreciation of both the richness and complexity of diversity. Opportunities to confront, examine and renegotiate our understanding of power, privilege and inequality as they are manifested in our society will be key to these endeavors.
Our ongoing commitment to diversity, equity and inclusion is demonstrated in:
Recruitment and retention of students, faculty and staff who reflect the true diversity that exists in our local and national community.
Ongoing review of institutional policies and practices to ensure the inclusion and participation of all persons within the St. Norbert College community.
Campus-wide opportunities to increase awareness and knowledge of intersection of gender, race, class, ethnicity, sexuality, religious faiths and differing political perspectives.
Ongoing opportunities for students, faculty, staff and administrators to interact across differences in social identities, institutional structures, and roles/responsibilities on campus.
Infusion of diversity, equity and inclusion within the curricular, co-curricular and academic programs.
Partnerships with local, national and international organizations dedicated to diversity, equity and inclusion.
This statement was adopted by the college on July 25, 2016.