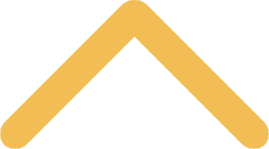 Your Path to an Economics Master's Degree
If you're a highly motivated economics major who wants to obtain a master's degree, we have a great partnership that you may be able to take advantage of. Through a 4+1 collaboration with the Marquette University Graduate School of Management, you could earn a Master of Science in Applied Economics (MSAE) in as little as one extra year.

How the Accelerated Program Works
Certain upper-level electives at St. Norbert carry graduate credits for students who opt to do additional course work prescribed by Marquette University faculty.
Up to two of the advanced St. Norbert economics courses, taken as a senior, will transfer as electives to Marquette for use in the MSAE program. These courses fulfill the requirements for undergraduate work at St. Norbert and count toward graduate credits required by Marquette.
The MSAE requires 10 courses and a master's project. Completing the first two courses while still enrolled at St. Norbert effectively reduces the time requirement at Marquette from four semesters to three.
Students can also can take two summer courses at Marquette, either simultaneously or split between two summers, to further reduce the time needed to complete MSAE requirements.
What to Do
Consult with your St. Norbert economics faculty mentor to discuss whether this program is a good fit for you. Interest in the program alone does not guarantee acceptance by Marquette.
St. Norbert students need to formally apply to the Marquette University Graduate School of Management in their senior year while taking the two accelerated St. Norbert courses designated for graduate credit.
Students should take the GRE or GMAT in the fall of their senior year, then apply for financial aid for their fifth year, if desired.
Outcomes
The value of an MSAE is reflected in the marketability and success of those who obtain the degree. Graduates of the MSAE program, including those from St. Norbert, work for employers such as Rockwell Automation, Associated Bank, US Bank, MISIX, Artisan Partners, the U.S. State Department, Marketing Analytics, Ziegler Capital Management, MillerCoors, MGIC, Wells Fargo Funds Management, Northwestern Mutual Financial Network, Direct Supply, Kohler, Reinhart Partners and the Chicago Group.
Academic Requirements
St. Norbert College
A Bachelor of Science in economics requires the following courses within the discipline (9 courses):
Principles of Microeconomics
Principles of Macroeconomics
Intermediate Microeconomics
Intermediate Macroeconomics
Introduction to Econometrics
4 other economics electives (300 level and above)
Marquette University
The Master of Science in Applied Economics (MSAE) requires the following (10 courses, a noncredit master's professional project and an oral comprehensive exam):
Applied Econometrics
Applied Time-Series Econometrics and Forecasting
Microeconomic Theory
Macroeconomic Theory
3-4 economics electives
2-3 graduate courses in business administration, social sciences, mathematics or economics
(The mix of electives depends on which of five specializations or the general economics track that the student chooses to pursue.)
MSAE Specializations
Business Economics
Financial Economics
International Economics
Marketing Research
Real Estate Economics
Admission Requirements
Minimum 3.0 GPA
At least one college-level calculus course
At least one statistics course
One course each in intermediate micro and macro theory
Satisfactory GRE or GMAT score