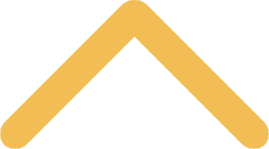 Economics Major Requirements
General Economics Major

(46 credits)
ECON 101 Principles of Macroeconomics
ECON 102 Principles of Microeconomics
ECON 251 Intermediate Macroeconomics and Contemporary Issues 
ECON 252 Intermediate Microeconomics
ECON 325 Introduction to Econometrics
BUAD 210 Business Ethics (2 cr) 
BUAD 284 Statistics for Business and Economics or MATH 321 Probability and Statistics
MATH 128: Introductory Statistics for Business or MATH 131 Calculus & Analytic Geometry 1
Four advanced ECON courses, 300 level or above
Students contemplating graduate study in economics are strongly urged to take MATH 132 and MATH 303 in addition to the minimum requirements of the major.

Economics Teaching Major

(44 credits)

Leads to secondary education certification in economics. 
ECON 101 Principles of Macroeconomics
ECON 102 Principles of Microeconomics
ECON 251 Intermediate Macroeconomics and Contemporary Issues
ECON 252 Intermediate Microeconomics
ECON 325 Introduction to Econometrics
BUAD 210 Business Ethics (2 cr)
BUAD 284 Statistics for Business and Economics or MATH 321 Probability and Statistics
MATH 128: Introductory Statistics for Business or MATH 131 Calculus & Analytic Geometry 1
Four advanced ECON courses, 300 level or above
Note: See education section for certification requirements.