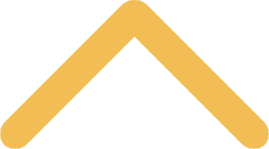 Happy Anniversary: A Year of Milestones for Teacher Education
As one of the largest disciplines, with more than 80 percent of graduates being employed within 12 months of graduation, the teacher-education discipline at St. Norbert College has much to be proud of.

The roots of the program continue to shape its success. Programs and initiatives such as Pre-Student Teaching, the Mock Interview Relay for Teachers and the Catherine Schmitz Jacobs Award have helped create the highly regarded theory-to-practice program our teacher-education discipline is today.
Pre-Student Teaching – Celebrating 45 Years
Pre-Student Teaching
(informally known as "Sophomore Block") was designed by
Sister Sally Ann Brickner
and
Mural Adams
in the early '70s. For the past 45 years, this experience has been the deciding factor for many prospective teachers – confirming whether teaching is what they are truly called to do. During their sophomore year, pre-service teachers begin their 15-week semester by taking a "block" of education courses. After 10 weeks, students conclude their education coursework and spend the remaining five weeks of the semester with a cooperating teacher, where they have an opportunity to apply the techniques and skills learned in their education courses.
To have such an intentional and immersive experience in the classroom as early as one's sophomore year is rare among teacher-prep programs.
"In Wisconsin, it's the only program that actually brings students in a teacher capacity this early in a program," says
Scott Kirst
, assistant professor of teacher education, "I think it's unique because it sets a good checkpoint [for students]."
The early immersion into the classroom is one way for students to confirm their calling to education and identify their strengths that can help them reach this goal.
Erica Southworth
has worked with both elementary- and secondary-education Sophomore Block participants throughout her time at St. Norbert.
"The range of professional growth from the Sophomore Block semester to the next is quite amazing," says Southworth. "After Sophomore Block, pre-service teachers typically display an increased sense of self-confidence and self-awareness, which propels them to strive for excellence in their coursework and continued fieldwork experiences."
Mock Interview Relay for Teachers (MIRT) – Celebrating 35 Years
The teacher-education program at St. Norbert has an 83 percent employment rate. This may be due in part to the annual
Mock Interview Relay for Teachers
, informally known as MIRT. Hosted by Career & Professional Development each spring, seniors have the opportunity to practice interviewing skills for teaching positions and network with experienced teachers and administrators from the local area. One participant says, "I learned a lot and got some great feedback," calling the relay a "phenomenal learning experience [that] gave insightful and helpful information."
When asked about what makes the relay a success year after year, career counselor
Molly Muenster
believes it is the dedication and participation of our students and the school administrators. 
"The education students who participate in the event show a great deal of respect and preparation for the event, and, from what I see, they treat their mock interviews as if they were real interviews," Muenster says.
Many school administrators return each year to meet and hear from the newest teacher candidates from St. Norbert College.
One administrator commented: "I absolutely loved the event ... and overall was quite impressed! Kudos to St. Norbert College for their incredible dedication to future educators and for sponsoring such a valuable learning opportunity!"
Catherine Schmitz Jacobs Award – Celebrating 25 Years
Among the most memorable and inspirational teacher-education graduates is
Catherine Schmitz Jacobs
. 
Schmitz Jacobs
 is one of the first women to have graduated from St. Norbert. She taught third and fourth grade in Ashwaubenon (Wis.) Public Schools for many years. Schmitz Jacobs is also a charter member of the Sophomore Block program and served as one of the first cooperating teachers when Sophomore Block was initiated in the 1970s. The
Catherine Schmitz Jacobs Award
is awarded to pre-service teachers who exemplify Schmitz Jacobs' dedication, leadership and commitment to education and students.
When selecting nominees for the Jacobs Award, the teacher-education faculty carefully "takes into account the dedication, work ethic and dispositions displayed by each pre-service student," Southworth says.
"Candidates who struggled with the content but were dedicated to mastering it (e.g., crafting a student-centered lesson plan rather than a teacher-centered one) stand out, as well as those who took great initiative during their fieldwork experience," Southworth says.
Schmitz Jacobs, the presenter of the award, says she looks for candidates who display "[care] for children, enthusiasm for teaching/life, professionalism and self-assurance." Schmitz Jacobs hopes all recipients of her award exemplify "acceptance of ALL students, acceptance of challenges, changes and new concepts, [along with] patience, caring and fairness."