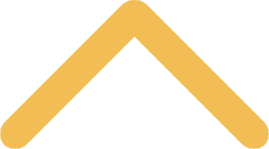 Village Project
"We [currently] have 75 [first-year] students out in the field. They were out in the field by Week Three of the beginning of their freshmen year," 
Reid Riggle
, associate professor of teacher education, says. "I doubt very seriously that any other institution in the state of Wisconsin can say that."
Out of the many highlights of the college's teacher-education program, one of the most prominent is the substantial amount of in-classroom field experience students acquire throughout their four years. The Village Project is the first of these many field experiences: an aspect of Educational Psychology (EDUC 130) in which students put education theories into practice in after-school programs at at-risk Green Bay schools. By engaging in an active role in a high-needs environment as early as their first year, St. Norbert teacher-education students begin their journeys to becoming influential teachers, leaving a positive impact on today's youth.
The term "at-risk students" refers to children who are the most at-risk of failing or dropping out of school. Often times, these students face various socioeconomic and environmental challenges, such as poverty or single-parent households. By having St. Norbert pre-service teachers bridge out into the community and serve in these schools, their service becomes more impactful than ever.
Founded by Riggle, and director of the
Sturzl Center for Community Service & Learning
,
Nancy Mathias
, the Village Project offers an insightful learning opportunity unique to St. Norbert College.
"Our program is built on the concept of theory into practice. In the first year of students in the program, we [originally] didn't have a field-based experience built into the foundational [education] courses," says Riggle. "We were looking to expand that central concept for the program, but ... doing that in a different way ... in a way that was meaningful to us and our students but also to the community."
Through collaboration with the Struzl Center for Community Service & Learning, it was quickly discovered that the community needed support in at-risk after-school programs. With many of the schools serving students from underrepresented populations or those enrolled in free- and reduced-lunch programs, St. Norbert students could leave a greater impact than they could anywhere else.
"One of the things that became very appealing to us was to serve the mission of the college and serve the community by providing a small army of young people to ... go out and spend time with children. The attention [St. Norbert students] can give is very powerful," says Riggle.
With the majority of after-school-program students coming from underrepresented populations, in high-need settings, the mentorship that takes place between St. Norbert students and children is essential for the child's development. By playing with the children at recess, helping them with their reading and math skills, or simply talking about the child's day over dinner, St. Norbert students strongly connect with these underserved students, providing the child with a meaningful relationship.
Aside from contributing to the community, the Village Project is equally beneficial for teacher-education students as they have the opportunity to be involved in schools as early as their first years in the teacher-education program. By interacting with high-need student populations, pre-service teachers also build understanding and empathy as they practice connecting with students the same way they will connect with students in their own classrooms someday.
Because of this early exposure to the schools, students walk away from the Village Project with new insights to their careers in education. After teaching the Educational Psychology course for four semesters,
Carolyn Schaeffer
has witnessed several transformations in her education students.
"It gives [students] more clarity of what they want to do with their profession," Schaeffer says. "Also, [students] can decide if they want to teach in that type of school where the kids have high needs. [The Village Project] can help with big decisions that can impact their whole career."
Beyond the Village Project
Despite being only a semester-long experience, the Village Project has left a lasting impact on many students in the St. Norbert community, leading them to seek other opportunities to further their careers in education.
As student 
Laura Riegg 
describes, the Village Project was the foundation to building her platform for urban education at St. Norbert. After volunteering through the Village Project her first semester of her first year, Riegg fell in love with urban education and began searching for ways to be involved with this social issue closer to her home. She discovered the
Center for Urban Teaching
, a nonprofit organization in Milwaukee that works to prepare teachers to teach in urban settings. After having a positive experience teaching summer school through the center in 2017, Riegg started the St. Norbert chapter of the Center for Urban Teaching in hopes that other students could continue following their passion for urban education after completing the Village Project.
"From teaching summer school for the past two years to managing an urban education student organization on campus, my passion for urban education has blossomed. None of these opportunities would have happened if it wasn't for the Village Project," Riegg says.
Other St. Norbert students have loved their Village Project experience so much, they decided to become a full-time after-school worker in their at-risk school.
Megan Gundrum
, a junior at St. Norbert, participated in the Village Project her first year at St. Norbert. She is now in her second year of working at her Village Project site.
"I learned a lot about these students when I was a volunteer, and my volunteering experience made me want to continue to make a difference in these schools and help these students get the extra support they needed to succeed," says Gundrum. "I wanted to be ... that resource for them and make school a positive experience."
The students in the after-school program have showed Gundrum how impactful her work is in addition to teaching her about her capabilities as a future teacher.
"Through [my] Village Project experience and now working for the after-school program, I have learned that my career is so important for all students, but especially those who are at-risk," Gundrum says. "Anything I can do to help these students will greatly benefit them; such as building positive relationships, helping them with academics and being there as a means of support. Throughout this experience, I have learned just how important my role is as a future educator."