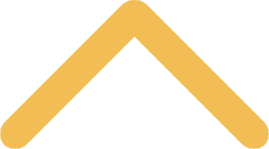 edTPA – Teacher Performance Assessment
edTPA is a pre-service teacher performance assessment that is required for all teacher-education graduates seeking licensure in Wisconsin. Many other states also require the completion of edTPA.
View a map of participating states
.
edTPA is completed as part of the student-teaching experience. Candidates choose a learning segment of three to five lessons in one class, collect artifacts (lesson plans, instructional materials, teaching videos, assessments and sample student work), write commentaries in response to prompts in the subject-specific edTPA handbook, and submit their artifacts and commentaries for professional scoring. Scorers rate candidate performance in planning, instruction and assessment using rubrics in the edTPA handbooks.
Progression of Knowledge and Skills in Preparation for the edTPA
Beginning with the first education class, the teacher-education program scaffolds the development of foundational knowledge and skills, which will inform pre-service teachers' practice at the college and prepare them for the edTPA. In particular the following skills and knowledge are introduced:
Build and defend an argument
Reflective analysis and analytical thinking
Academic language of the profession
As students proceed through the teacher-education program, they will continue to refine and deepen these skills. In addition, the program will support students' development of specific strategies related to planning, teaching and assessing. Included in the teacher-education program are opportunities to work directly with the structure and engage in experiences reflective of edTPA. By student-teaching, pre-service teachers will be familiar with the constructs of edTPA and be ready to complete this performance-based assessment of teaching.
edTPA Frequently Asked Questions
Where did the edTPA originate?
The edTPA was developed by the Stanford Center for Assessment, Learning and Equity (SCALE) in partnership with the American Association of Colleges of Teacher Education (AACTE) and with input from teachers and teacher-educators across the country. It is modeled after the National Board for Professional Teaching Standards' assessments of accomplished veteran teachers but is designed for candidates seeking initial licensure. SCALE is responsible for the edTPA handbooks, rubrics and scorer training materials. They have contracted with Pearson to manage candidate registration, material dissemination and professional scoring. More information can be found on the
SCALE website
.
What is the edTPA requirement for Wisconsin?
All candidates for initial licensure in Wisconsin must complete an edTPA, submit it to Pearson for official scoring and receive a passing score to be eligible for certification. The edTPA passing scores for Wisconsin have been set at:
38 for the edTPA handbooks with 15 rubrics
32 for the edTPA handbooks with 13 rubrics
45 for the edTPA handbooks with 18 rubrics
Retakes will be permitted for candidates who do not earn a passing score.
What does the edTPA cost?
The edTPA costs $300, which includes official scoring and score reporting to the candidate and to the program designated by the candidate during registration. Additional score reports are $50. Retakes cost $100 for a single task (planning, instruction or assessment) or $300 for a full edTPA.
Registering for the edTPA
Candidates register for the edTPA on the
Pearson edTPA website
.
St. Norbert College edTPA Policies and Procedures
All student-teachers are required to adhere to the following policies and procedures to seek licensure:
edTPA is completed during the first placement of student-teaching. 
Student-teachers must adhere to the edTPA timeline, which is provided to student teachers during the edTPA Intro Meeting prior to student teaching. Adhering to the timeline includes video recording and final edTPA submission to Pearson. Any exceptions must be approved by the edTPA leadership team.
Overseas student-teachers will follow a modified timeline to accommodate their travels.
Student-teachers will attend a mandatory edTPA intro meeting and four mandatory edTPA workshops.
Successful completion of edTPA will require earning a score that meets or exceeds the official acore required in Wisconsin. This score is necessary for both program completion and certification.
Student-teachers who do not achieve an edTPA score that meets or exceeds the state's required score will be required to retake part or all of the edTPA at his or her own cost until he or she earns a passing score.