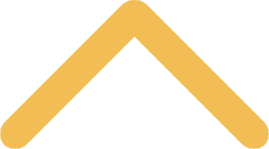 Human Relations Program
Teachers must be prepared to help all children learn. Living and working in a diverse society requires that pre-service teachers build their knowledge of diverse cultures and perspectives. One way these interpersonal skills can be refined is by participation in programs or events to learn about the importance of diversity and the unique needs of children. When students attend diversity events approved by the teacher-education program, they accrue human relations (HR) hours. Students in the teacher-education program must complete a set amount of HR hours throughout the program. Before a student can be certified to teach, he or she must complete a total of 50 HR hours.
Through the human relations program at St. Norbert, students gain experience working with underrepresented groups. Aside from diversity in race, students also have the opportunity to interact with immigrants, individuals with exceptionalities, and low socioeconomic populations. No matter a child's race, gender expression or economic class, it is essential teachers understand students' backgrounds. This knowledge allows the teacher to form a connection with the student, making the student feel more comfortable in the classroom and motivated to learn. By collaborating with people from diverse backgrounds, pre-service teachers are better prepared for their careers as educators.
Part A and Part B Hours
At St. Norbert College, our human relations program helps facilitate knowledge and understanding of traditionally underrepresented groups by requiring Part A and Part B HR hours. The traditionally underrepresented groups addressed in the human relations program are:
Non-white racial and ethnic groups
English-as-a-second-language populations
Students with disabilities or exceptionalities
Students from low-income backgrounds
Part A Hours – Contact With Leadership
Part A hours require interactions with leadership at events designed to raise awareness and increase understanding of issues affecting traditionally underrepresented groups. Events that could be considered Part A hours are attending seminars, listening to speakers or attending a cultural event such as a dance or dinner. These activities typically involve the student actively observing and listening as they gain experience with various leaders and cultures.
Part B Hours – Contact With School-Aged Children
Part B hours require pre-service teachers to be actively engaged with school-aged children from the designated traditionally underrepresented groups listed above. Examples of activities qualifying for Part B hours are working with the
Village Project
, tutoring at a local elementary school or working an event on campus involving school-aged kids from the minority groups listed above. 
Human Relations Hours Requirements by Program Gate
| Gate | Part A: Contact With Leadership | Part B: Contact With School-Aged Children | Total HR Hours |
| --- | --- | --- | --- |
| Gate 1: Prior to Registering for Sophomore Block | No minimum requirement | No minimum requirement | No minimum requirement |
| Gate 2: By Completion of Sophomore Block | 8 | 8 | 16 |
| Gate 3: Prior to Applying to Student-Teach | 18 | 18 | 36 |
| Gate 4: By Completion of the Teacher-Education Program | 25 | 25 | 50 |

HR Hours Versus Course-Based Field Experiences
Some teacher-education program courses require direct contact experiences with school-aged children that may or may not count for HR hours. Conversely, some approved HR events may not meet individual course requirements.

One particular course-based experience that counts for HR hours for all students is the Village Project (completed in EDUC 130 Psychology for Teaching). However, the instructor determines which activities and how many hours meet the course requirements. 

The human relations program is a noncourse-based program requirement. Although portions of these requirements may be completed within education courses, students are highly encouraged to seek a diverse range of opportunities on campus and beyond.

Approved opportunities for human relations hours are sent out via email to the teacher-education listserv.

To record your HR hours, complete the appropriate form and return it to Tammy Decker in Boyle 225: