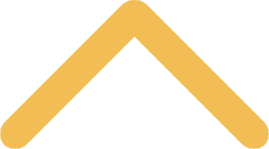 Student-Teaching
Your dream of being an educator is becoming a reality. You're ready to forge relationships with your own students and improve their learning and their lives. You're ready to make a difference in your community and in the world. You're ready to take the reins and lead your own classroom. You'll do just that when you take one of the final steps of the teacher-education program and complete student-teaching.
Student teaching is the capstone experience of the teacher-education program. During the 18-week student-teaching experience, you'll work with a cooperating teacher and a St.Norbert College teacher-education supervisor, but you will serve as the instructional leader in your classroom – preparing lesson plans, instructing daily lessons and assessing students – at a school in the local area or even at one in another country. Student-teaching allows you to demonstrate the knowledge, skills and dispositions developed throughout the program. It's the most rigorous part of the teacher-education program, but you'll leave with positive experiences that will make you a better teacher overall.
Applying to Student-Teach
To apply to student-teach, complete the
student-teaching application
. Those interested in
global student-teaching
complete this same application, including the sections specific to student-teaching abroad.
All student-teaching applications are due by Dec. 1 prior to the year in which you plan to student-teach. Student-teaching is typically completed during senior year, with applications submitted in junior year.
Applications are submitted in person to the administrative secretary of teacher-education in Boyle Hall 225. The
program requirements
below must be met in order to apply:
Earn a minimum 2.75 overall GPA
Earn a minimum 3.00 GPA in professional education courses
Provide evidence of content competency (knowledge and skills relative to the content the candidate will be certified to teach). Content competence varies depending on the certification. In each certification area, content competence can be demonstrated either by meeting a minimum GPA in a prescribed set of courses or by passing the associated subject area assessment(s).
Evidence of St. Norbert College teacher dispositions
Human relations hours completed (18 hours each, Part A and Part B)
Successful completion of a criminal background check
Evidence the Wisconsin Foundations of Reading Test has been taken or scheduled by providing a score or confirmation of registration (for licensure in Early Childhood/Middle Childhood and Middle Childhood/Early Adolescence only)
Embedded signature assessments passed (specified assignments from particular courses that are used for evidence of competence in the standards)
Student-teaching applications are reviewed and approved by the teacher-education faculty. Pre-service teachers are notified of the acceptance or non-acceptance for placement by letter.
Student-Teaching Placements
Placements are secured by the
director of field experiences
 and announced near the end of the semester preceding student-teaching. Student-teachers are placed according to their certification area(s), major and minor. Each student-teacher will complete two placements, each about nine weeks and together covering one full Pre-K-to-12 school semester. The majority of placements are made within Brown County and up to a 30-mile radius of the St. Norbert College campus. In rare cases, a placement may be farther from campus.  
Student-Teaching Expectations
Student-teachers are expected to complete all teaching functions associated with their placement. To view a typical week-by-week immersion into student-teaching, see the
Immersion Into Classroom Teaching Schedule
.
In addition to teaching in the classroom, student-teachers also participate in conferences, training and other meetings as deemed appropriate by the cooperating teacher. Student-teachers follow the calendar of the school in which they are student-teaching, not the St. Norbert College academic calendar.
Student teachers are expected to exemplify professionalism and appropriate teacher dispositions at all times. Additional requirements during student-teaching include completing the
edTPA
and participating in weekly student-teaching seminars.
Weekly Student-Teaching Seminars
All student-teachers are required to attend weekly student-teaching seminars conducted on the St. Norbert College campus. Seminars are one afternoon per week from 3:30-5:30 p.m. These seminars augment the learning experience occurring in the student-teaching placement. These seminars are educational, supportive and light.
Seminars serve to provide:
Opportunities for student-teachers and teacher-education supervisors to keep each other current on events and progress, as well as to schedule in-class observations and evaluations.
High-quality, reflective-discourse activities that facilitate the discussion of questions, issues and growth opportunities occurring in various classrooms.
Professional development experiences by external guest speakers with expertise in specific areas related to education and teaching.
Opportunities for sharing student-teaching experiences and encouragement.
Examples of topics covered in the weekly student-teaching seminars include:
Technology in the classroom
A panel presentation by first-year teachers with a question-and-answer session
Career and professional development: How to get a job!
Information on how to apply for a Wisconsin teaching license
For more information about student-teaching, please visit the
Teacher-Education Student Handbook
.