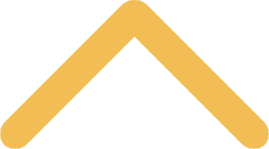 Certification Testing and Assessment Requirements
As a teacher, your students will not be the only ones demonstrating competency and taking tests.
 According to the
Wisconsin Department of Public Instruction
,
all teacher candidates must demonstrate that they have the knowledge and skills necessary to teach their desired grade level and subject matter. Pre-service teachers must demonstrate competency in basic skills, subject specific content and pedagogy to become certified to teach.
Gate 1: Prior to Registering for Sophomore Block
Provide evidence of basic skills competency (knowledge and skills needed to be successful in a teacher preparation program). Competence can be demonstrated by providing evidence from one of three options: qualifying ACT/SAT scores, course base competency, or Praxis® Core tests. Exceptions will not be granted if evidence does not meet any of the options' criteria.
Gate 2: By Completion of Sophomore Block
No formal assessment or testing required by Gate 2.
Gate 3: Prior to Applying to Student-Teach (Dec. 1 of the year prior to student teaching)
Provide evidence of satisfactory progress toward content competency (knowledge and skills relative to the content the candidate will be certified to teach). Content competence varies depending on the certification. In each certification area, content competence can be demonstrated either by meeting a minimum GPA in a prescribed set of courses or by passing the associated subject area assessment(s).

Evidence the Wisconsin Foundations of Reading Test has been taken or scheduled by providing a score or confirmation of registration (for licensure in Early Childhood/Middle Childhood and Middle Childhood/Early Adolescence only)
Gate 4: By Program Completion
Provide evidence of content competency (knowledge and skills relative to the content the candidate will be certified to teach). Content competence varies depending on the certification. In each certification area, content competence can be demonstrated either by meeting a minimum GPA in a prescribed set of courses or by passing the associated subject area assessment(s).

Evidence of passing the Wisconsin Foundations of Reading Test (for licensure in Early Childhood/Middle Childhood and Middle Childhood/Early Adolescence only)
Evidence of successfully passing edTPA