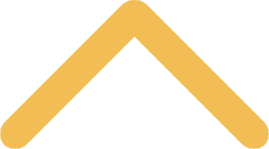 ALIVE Peer Ministry Programs
Every week the ALIVE residents in your hall offer programs in a variety of formats including discussions, reflection and prayer experiences. All programs provide a friendly and welcoming atmosphere to explore questions of faith, life, and purpose. Here's a look at our current programs:
Bergstrom Hall
Subs and Situations
Come join us as we eat subs and talk about different situations in life.
Wednesday, April 25th
7-8 p.m.
Bergstrom 2nd Floor Lounge
Burke Hall
Where are you now?
After one year, come and reflect on the ups and downs of your first year of college.
Thursday, April 26th
7-8 p.m.
Burke Basement
Mad/Lor Hall 
Color Your Character
Come end the year making tie dye with the Mad/Lor ALIVE Team.
Tuesday, April 24th
6:00-7:00 p.m.
Mad/Lor Patio
Sensenbrenner Hall
Painting and Planting
Join us as we paint pots and plant flowers! This will be one of our last ALIVE programs of the year - we hope to see everyone there!
Sunday, April 29th
8:30-9:30 p.m.
Sensenbrenner Lounge