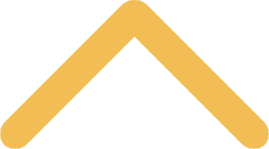 Lent
The 40 days of Lent start on Wednesday, February 14 with Ash Wednesday and concludes on Maundy (Holy) Thursday, March 29. All are encouraged to take time for prayer, contemplation, and reflection throughout this season of renewal. Please consider participating in any of these opportunities provided by the Emmaus Center and St. Norbert College Parish.
Adoration


Monday

 

Noon-7pm

 (Shrine of St. Joseph), 

7-8pm

 (Old St. Joe's)

ALIVE

Students representing various class years, Christian traditions and spiritual perspectives, gather weekly to build community on campus that provide places to consider questions of meaning and calling, and support students in exploring their faith and spirituality.

Daily Lenten Reflections

An opportunity for the campus to be inspired by students, staff, and faculty who have provided Lenten inspiration each day of Lent.
Donum Ipsum

A weekly experience that provides an opportunity for students, staff and faculty, to participate in open and honest discussions about the Catholic tradition that enliven and enrich both the spirit and the mind

Mass


Sunday

 

10am & 7pm

; 

Monday

-

Friday

 

Noon

; 

Wednesday

 Knight Mass 

9pm

 (Burke Hall Chapel)

Morning Prayer

An ecumenical prayer service for everyone. Every Monday, Wednesday and Friday morning. 8:05-8:20 am at Old St. Joes.
Reconciliation


 

Sunday

 

6pm

; 

Monday

 

7pm

; 

Tuesday

 & 

Thursday

 

11am

; Reconciliation Service on 

Wednesday, March 21, 6-7:30pm.

#SNCiwill

Chalkboards will be on display around campus asking each of us what kind of community we aim to create and then empowering us with local resources for action. Share your reflection on a chalkboard, commit to one new act of mercy, and invite someone to join you during the Lenten mercy revolution.

Stations of the Cross

Join the Emmaus Center, St. Norbert College Parish and fellow students, faculty and staff as we walk the Way of the Cross on 

Wednesday, March 7

 throughout campus.  We will begin at the Old St. Joe's at 

6:15 P.M.

 and finish back at the Church around 

7:30 P.M.

 
Thin Place

A monthly worship service led by students from a variety of Protestant backgrounds. 

Tuesday, February 13 and March 20 at 7:30 pm at the Cassandra Voss Center
Word and Table

Students, faculty, staff, and community members are invited to listen to sacred stories from the Bible and reflect on their meaning for our modern lives. Tuesdays at 12:30.