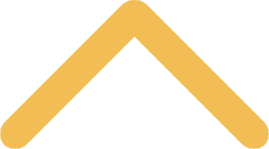 Programs and Events
Agape Latte
Agape Latte is a speaker series that features our own St. Norbert faculty and staff members who share stories about the intersection of life and faith.
ALIVE Peer Ministry
ALIVE peer ministers host weekly programs within the residence halls to provide places to consider questions of meaning and calling, and support students in exploring their faith and spirituality.
Morning Prayer
Offered Monday, Wednesday and Friday mornings from 8:05-8:20 a.m., when classes are in session.
Navigate: An Exploration of Life and Vocation
Through this year-long experience students will read, reflect, discuss, develop and write about their understanding of calling.
"OMG! I'm a Senior!" Exploring Life After College
The "OMG! I'm a Senior!" series supports seniors in their time of transition and decision-making.
Table Talk
Join us for dinner and a TED talk followed by table conversation with a small group of students and a staff or faculty facilitator. We'll hear responses to the video from a few invited guests and then we'll have Q&A following table talk about the video.
Thin Place: A Protestant Worship Service for Everyone
In Celtic Spirituality, a thin place is an instance in which heaven and earth collide. One 
Tuesday
 each month, students are invited to a worship service with communion that celebrates God's loving presence in the world by drawing on the rich heritage of music, art, prayer, media, and preaching in Protestant expressions of faith. Join us after worship for free dessert and coffee sponsored by a local Protestant church.
Word & Table
Students, faculty, staff, and community members are invited to listen to sacred stories from the Bible and reflect on their meaning for our modern lives through
the practice of Lectio Divina
. Join us every Tuesday during the school year at 12:30 p.m., for a sacred conversation and bring your lunch!