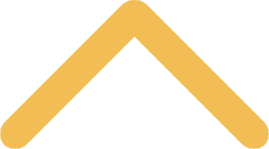 Adulting!
Adulting! is a unique opportunity for small groups of students to engage in conversation about real and honest life questions with Professors who are farther along on their "adulting" journey. There are five Adulting! programs offered this semester, all taking place at a casual off-campus location within walking distance to SNC. Each program is limited to seven participants and registration is done on a first-come, first-served basis. Registration is required.
Why would I want to sign-up for Adulting!?
FREE FOOD!! The Emmaus Center will cover the cost of your coffee, lunch, or dinner during the program.
You will get to know your Professors on a more personal level and have an opportunity to ask them the life questions that aren't covered in the syllabus.
This is a great way to meet students from a variety of years and programs. Make new friends!!!
Past Conversations:

Fr. Neilson @ El Presidente
Tuesday, Nov. 28 at 5:45 p.m.
What advice would you go back and tell your 21-year-old self?
Registration is closed


Dr. Burke Ravizza @ The Abbey Bar
Friday, Dec. 1 at 4 p.m.
What is there not enough of in the world and why?
Registration is closed
Dr. Mann @ El Presidente
Wednesday, Oct. 4 at 12 p.m.
What are the pros/cons of getting married young?
Registration is closed
Dr. Brekke @ Gallagher's Pizza
Monday, Oct. 23 at 5 p.m.
What do you wish you would have known as a college student?
Registration is closed

Dr. Bohjanen @ Luna
Wednesday, Nov. 1 at 3 p.m.
What motivates and inspires you?
Registration is closed