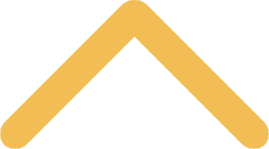 Thin Place

Thin Place is a worship service led by students from a variety of Protestant backgrounds. In Celtic Spirituality, a Thin Place is a place where the veil between heaven and earth is "thin," so people have felt God's presence in that place across many years. We call it "A place where heaven and earth collide."
At every Thin Place, we open with these words:

In God's presence we are one. So, welcome one and all.
In joy,
in pain,
in love,
and in doubt--we are for you and we are with you, so come as you are.
Welcome to all who are loud/quiet, gay/straight, dark/light, book-loving, Netflix-binging,
and every which human way. 
In God, we are welcome and we are one.
We hope you will join us during the Fall 2018 semester for worship and community on one (or many!)
of the following nights @ 5:30pm in the Cassandra Voss Center:
If you want to know more about what you're getting yourself into, watch this short video, listen to songs recorded by the worship band, or check us out on Facebook.
"Draw the Circle Wide" by Mark Miller
"Brother" by The Brilliance
"Come Thou Fount of Every Blessing"
"Come Down O Love Divine" Arr. by Derek Elkins
"I Still Haven't Found What I'm Looking For" by U2
Past Services:
Date
Scripture
Guest Minister
Local Church
Media
May 1, 2018

John 15:9-17

Rev. Jennifer Fite
Good Shepherd Lutheran Church


Apr 10, 2018
Luke 24:36b-48
Rev. Luke Farwell
First United Presbyterian Church
Poster
Mar 20, 2018
Luke 1:26-38
Rev. Rachel Knoke
Trinity Lutheran Church
Poster   Audio
Feb 13, 2018
Mark 1:9-15
Rev. 

Cindy Warmbier-Meyer

St. John Lutheran Church
Poster
Dec 5, 2017

Mark 13:24-37

Rev. Meggan Means Farwell
First United Presbyterian Church
Video   Audio
Poster  Sermon
Nov 14, 2017
Matthew 25:1-13

Rev. Luke Farwell
First United Presbyterian Church
Oct 24, 2017
Matthew 22:15-22

Rev. Bridget Flad Daniels 
Union Congregational Church
Poster
Sep 19, 2017
Matthew 18:21-35

Rev. Rachel Knoke
Trinity Lutheran Church
Poster

May 03, 2017

Luke 24:12-35
Rev. Luke Farwell
First United Presbyterian Church
Poster
Apr 11, 2017
John 13:1-17
Rev. Rachel Knoke
Trinity Lutheran Church
Poster
Mar 23, 2017
Matthew 6:1-6; 16-21
Ecumenical Taize Service


Poster
Feb 21, 2017
Matthew 5:13-20
Rev. Bridget Flad Daniels 

Union Congregational Church
Poster
Dec 06, 2016
Matthew 3:1-12
Rev. Rachel Knoke
Trinity Lutheran Church
Poster
Nov 08, 2016
Luke 6:20-31
Rev. Luke Farwell
First United Presbyterian Church
Poster
Oct 08, 2016
Luke 18:1-8
Rev. Bridget Flad Daniels 
Trinity Lutheran Church
Poster
Sep 20, 2016
Luke 15:1-7
Rev. Rebecca Henry
New Life United Methodist Church
Poster
May 03, 2016
John 14:19-27
Rev. Rachel Knoke
Trinity Lutheran Church
Poster
Apr 12, 2016
John 20:19-31
Rev. Rachel Knoke
Trinity Lutheran Church
Poster
Mar 15, 2016
Luke 19:28-40
Rev. Bridget Flad Daniels 
First United Presbyterian Church
Poster
Feb 16, 2016
Luke 4:1-13
Rev. Luke Farwell
First United Presbyterian Church
Poster