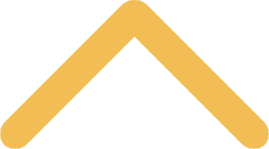 Thin Place

Thin Place is a worship service led by students from a variety of Protestant backgrounds. In Celtic Spirituality, a Thin Place is a place where the veil between heaven and earth is "thin," so people have felt God's presence in that place across many years. We call it "A collision of earth and heaven."
At every Thin Place, we open with these words:

In God's presence we are one. So, welcome one and all.
In joy,
in pain,
in love,
and in doubt--we are for you and we are with you, so come as you are.
Welcome to all who are loud/quiet, gay/straight, dark/light, book-loving, Netflix-binging,
and every which human way. 
In God, we are welcome and we are one.
We hope you will join us during the Fall 2019 semester for worship and community on one (or many!)
of the following nights in the Cassandra Voss Center. Our gatherings begin at 6pm with food afterwards.
Date
Location
Sep 3, 6pm
CVC balcony

Sep 17, 6pm

CVC 

balcony

Oct 8, 6pm

CVC 

balcony

Oct 22, 6pm

CVC 

balcony
Enjoy these songs recorded by the worship band from 2016-17 with Carissa Trepanier, Jade Rohloff, and Derek Elkins, or check us out on Facebook.
"Draw the Circle Wide" by Mark Miller
"Brother" by The Brilliance
"Come Thou Fount of Every Blessing"
"Come Down O Love Divine" Arr. by Derek Elkins
"I Still Haven't Found What I'm Looking For" by U2