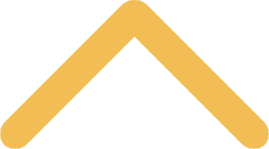 Roman Catholic
Faith Connections

The Emmaus Center

Location: Todd Wehr Hall
Room: Suite M29
Campus phone: 920-403-3155
Email: emmaus@snc.edu

While the Emmaus Center works hard to serve the spiritual needs of all our students, and most of our programs are aimed at students from diverse spiritual backgrounds, we do offer particular programs that give space for learning about, and praying in, the Roman Catholic tradition. Our website can tell you more about the weekly Donum Ipsum program and our annual Kairos retreat. Beyond our programs, you should know that our Emmaus Center staff includes many members who are active in their Catholic parishes.

St. Norbert College Parish

Location: Todd Wehr Hall
Room: Suite M22
Campus phone: 920-403-3988
Email: parish@snc.edu

St. Norbert College is home to a fully worshipping and learning parish faith community - St. Norbert College Parish, with its home base in the beautiful Old St. Joseph Church. The parish staff members are eager to include you in the ministries of the parish, and to walk with you on your spiritual journey. To connect with one of them, see the St. Norbert College Parish office staff page.

Scott Crevier
Director of User Support and Web Services

Location: Cofrin Hall
Room: 119
Campus phone: 920-403-4335
Email: scott.crevier@snc.edu

"I was raised in what some would call a "very" Catholic family, and attended Catholic elementary schools and high school. With many changes and challenges in my childhood, I always made it through by knowing that God is my constant. Though my wife is Lutheran, we decided early on that we would raise our children in the Catholic faith. Throughout our family life, we've never had any faith conflict. With us both being Christian, we simply model for our daughters what we feel is a good Christian life. In my 40s, I started serving as a catechist in my church's religious education program. I'm a member of Our Lady of Lourdes Parish, just a mile from campus. Helping high school juniors prepare for the sacrament of Confirmation has also served as an interesting way for me to explore my own faith and what it means to me. Having raised three daughters and worked with dozens of high school students, I've had some meaningful experiences helping young adults explore their faith and figure out how it fits into their lives."