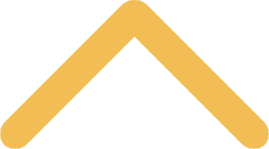 ALIVE Mentors
What Do Mentors Do?
In collaboration with other mentors and apprentices, ALIVE mentors plan and run programs for students living in the residence halls and occasionally for the wider campus community. These programs are intended to help students explore questions about values, beliefs, purpose and callings in life.

Most programs are spiritual in nature and are aimed at students of all faith backgrounds and points in spiritual development. Other programs are social in nature and are meant to build community within the hall and on campus.

Specific Job Requirements
Arrive on campus a week before the beginning of the fall semester to attend ALIVE training and orientation.
Work approximately 8-10 hours per week throughout each semester.
Collaborate with other mentors and/or apprentices in the planning and implementing of weekly spiritual programs in your assigned hall.
Build relationships with the residents and the residential life staff in your assigned hall.
Be actively present in your assigned hall and a positive role model for your peers.
Attend ALIVE large group meetings, reflection groups, workshops and other team training and events.
Treat the ALIVE work as your primary commitment outside of classes.
Who Should Apply for Student Mentor Positions?
Current St. Norbert first-year students, sophomores and juniors of any faith tradition with a grade point average of at least a 2.5.
Current ALIVE apprentices and mentors who have enjoyed their year and are interested in continuing their work next fall.
Students who are not current ALIVE peer ministers but are familiar with the work of ALIVE in their residence hall and interested in joining next year's team.
Students who are asking questions about faith, life and purpose – answers not required!
Students interested in growing in their spirituality and in their leadership skills.
Students comfortable with sharing their faith with other students and walking with them on their faith journeys.
Financial Compensation
An hourly wage
The ALIVE peer ministry position is considered a student coordinator's primary campus job. The details of secondary jobs must be worked out with Financial Aid.