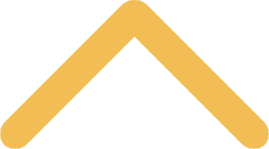 English Alumni Testimonials
Carrie Sand '02
"My English degree from St. Norbert has allowed me versatility and marketability in my profession."
James R. David '63
"Being able to write well and think analytically obviously are huge assets in most vocational pursuits. Being an English major gave me the skills, knowledge, and confidence to write over fifty articles on various aspects of psychotherapy that were published in professional, referenced journals. While on active duty, I served in the Infantry, Adjutant General, and Medical Service Corps branches of the U.S. Army. Writing well was an essential skill in each of those areas."
John Acker '87
"No matter what anyone tells you, the ability to truly write and think remains a rare, precious resource…The world abounds with laws and facts and clever arguments, but the secret lies – it seems – in the transubstantiation of all things into an honest, coherent narrative. I further believe this is true of both careers and (dare we speak of it) human lives as well."
Jen Bauer '02
"What can't I do with an English major? I have the ability to read and write clearly in a world where having the aptitude to communicate effectively is often the key to success."
Jim Bellanca '60
"[After I] semi-retired, I continued writing for other presses in the education field, mentored colleagues with their books...started a not-for-profit program for teacher training that highlights critical thinking and creative problem solving…started a new career as a blogger for a major educational consortium, the partnership for 21
st
century skills, and am co-writing a script for a TV production. Oh, how I do wish that I had selected a useful field for my undergrad study!
Emily Clark '07
"My English coursework pushed me past my comfort level on a daily basis. I learned more about myself sitting in front of the blank page than I did in any other setting."
Frank Fehrenbach '93
"My career has little to do directly with my degree, but I use what I learned in my course work every day."
"Work is solving problems. The English Major teaches you how to think critically about problems through illustrations in literature. While we will likely never face some of the conflicts studied in our course-work, purely reviewing the conflict with a critical eye on theme and character prepare you to solve problems in the work world."
Stacy Carlson Handeland '98
"When anyone questions me about how marketable he/she will be if they choose to be an English major, I always quote the man who interviewed me for my most recent job. While glancing over my resume, he said, "It is nice to finally someone who is not your run-of-the-mill business major. Standout, do what you love, and realize the business world is thirsty for people who can write."
Michael Hartford
"I try to bring an English major's sensibilities to the task of writing software: good code, like a good poem, benefits greatly from parsimony, compactness, and clarity. The ability to think quickly and nimbly has been very useful in learning new technologies."
Erin Nitka-Kenth '00
"The ability to write and reason transcends all disciplines and can present countless opportunities in the workplace."
"An English degree from St. Norbert College prepares you to think creatively, reason critically, and communicate effectively – skills which are sought out by every employer."
Bill O'Leksy '54
"Over many years the ability to respond 'when the paper was blank' with solidly based analysis and, most importantly, with clearly communicated alternative solutions allowed me to contribute effectively in a wide variety of environments and disciplines."
"The bottom line answer to 'What can I do with an English major?' is that the included skills of critical analysis and communication provide an effective multiplier to any talents with which we have been blessed."
Andrew Palmer '07
At (graduate school), I was able to effectually "jump" into running a college program because I had been trained to analyze a situation, ascertain information, and develop a plan of action...All of these skills I learned, almost without my knowing, as an English major, reading classics works for meaning, intent, etc., analyzing and making my own assertions about their themes and implications.
Daniel Wagnitz '79
"The research, problem-solving, and communication skills that were nurtured through my studies in the English degree field have been vital in my business career."
Vicky Weiss '71
"Clearly beyond the classroom no one cares in the least whether or not you can remember the names of Lear's daughters. But when you encounter Regan and her sisters across the conference table from you, you should be able to recognize them, distinguish between them, and know how to deal with each of them and with their daddy in the big chair at the head of the table. Let engineers worry about understanding the behavior of tungsten steel alloys under stress conditions. It is the person who understands the behavior of engineers under stress conditions who will make a good manager. The ability to deal with people is the key to success in any field. My education as an English major has provided me with advice on the subject from some of the most perceptive people who ever lived." - Quoting her dissertation director in a piece which appeared in College English (Jan. 1985)
Margaret Kachadurian Barpal '70
"Starting with reading Chaucer to reading Faulkner and beyond, learning the English language – its pace, vocabulary, and the rich combinations those words can make – can make you a very powerful force in whatever direction you choose to go."
Anne Noth Chiu '89
"Both of my departments required painstaking attention to detail. We were expected to have a very low error rate. As an English major I was very well-prepared for this sort of position. I had to be able to spot errors quickly as we were always on a tight deadline. When I became a manager and started doing the hiring of proofreaders and sign writers, I relied heavily on English majors. There will always be a need for people who can write and spell with ease and accuracy."
David Hawking '78
"My English degree has provided the basis for effective communication, both written and verbal, and this skill has proven to be an immeasurable asset for career development."
"'What can you do with an English major?' You can do anything; and possibly everything." 
Fr. Alfred McBride, O.Praem. '50
"The contact I had with literature at St. Norbert provided me with an appreciation of great writing and the liberating vision of so many authors. Its best contribution to be was the importance of having imagination in facing life, profession, and faith."
"I have written over forty books and hundreds of articles. The basics I received from our English program gave me the foundation I needed."
Patricia Rada-Sidinger '73
"It might seem like a strange transition to go from English Literature to medical science, but I would argue that my background led me to appreciate the human side of medicine vs seeing on the scientific, sometimes cold, clinical side. An English degree opened a window for me to see the world as a feeling, empathetic, and thinking human being."