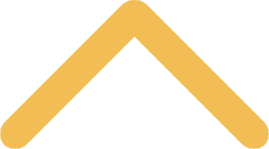 What Can You Do With an English Major?
A frequently asked question is "What can you do with an English major?" Based on a recent survey we did of over 900 St. Norbert College alumni who majored in English the answer is, quite simply, "What can't you do with an English major?"
Certainly, some of our English majors go on to graduate programs in English or in other professional programs such as law, but others have taken their English major and applied it to a surprising number of professional fields. Here are some examples from our alumni. 
| Name | Occupation(s) |
| --- | --- |
| John Acker | Lawyer |
| Gail Aggen | Poet, Artist |
| Brooke Auxier | Graduate Student |
| Jen Bauer | Marketing Coordinator |
| Jim Bellanca | Teacher, Educational Writer |
| Sara Benesh | Professor of Political Science |
| Stacey Carleson Handeland | Editor, Catalog Manager |
| Paige Caulum | Copywriter |
| Cletus Celvaux | Teacher, Librarian |
| Emily Clark | Program Coordinator, Nursing Student |
| Shannon Clowney | Human Resources Specialist |
| Mike Colloway | Lawyer, Law Department Management |
| James R. David | Psychotherapist |
| Mary Denis | Marketing and Promotions |
| Renee Dragani | Paralegal |
| Joyce Drewiecki | French and English Teacher |
| John Dupont | Teacher, Editor |
| Janice L. Eickhorst | Clerk for publishing company |
| Megan Engsberg | Graduate Student |
| Katie Evans | Operations/Marketing Director |
| Frank Fehrenbach | Business Process Imporvement |
| Sheena Frydrych | International English Teacher |
| Michael Hartford | Software Engineer |
| David Hawking | National Sales Manager for Tyden Books |
| Gerard J. Hruska | Law Enforcement |
| Casey Hurley | Teacher, Professor |
| Kristen Jeanquart | Communications |
| Briana Jones | Copy Editor |
| Steven Joyce | German and Literature Professor |
| Margaret Kachadurian Barpal | Editor, Public Relations |
| Kelley Kepler | Communication Instructor |
| Leanne Knobloch | Communications Professor |
| Jamie Leick | Freelance Writer |
| Brian Martin | Retreat Director |
| Fr. Alfred McBride, O. Praem | Clergyman, Writer, Speaker |
| Jennifer McMahon | Information Literacy Skills Instructor |
| Jerry Meulemans | Teacher |
| Paul Nicolaus | Writer Center Director |
| Erin Nitka-Kenth | Technical Writer |
| Anne Noth Chiu | Proofreader/Signwriter |
| Ellen Simpson Novotny | Teacher |
| Patrick J. Nuss | HR Assistant, Entrepreneur |
| Danielle Oeding | Salesperson |
| Bill O'Leksy | Information Technology Instructor |
| Sara Pagliaroni  | Conductor of on-line writing lab |
| Andrew Palmer | Graduate Student, Songwriter |
| Jim Paplham | Teacher and Administrator |
| Pam Parzych | Teacher, newspaper education |
| Martha Pings | Social Services Training Coordinator |
| Patricia Rada-Sidinger | Physician Assistant |
| Cari Anne Renlund | Attorney |
| Kevin Revolinski | Travel and Freelance Writer |
| Michael Ronk | Accountant, Writer |
| Carrie Sand | Teacher, Instructional Coach |
| Jim Santy | Teacher, School Psychologist |
| Rebecca Dinan Schneider | Communications Director |
| Francis U. Seroogy | Attorney |
| Carol Shepherd | Copywriter, Teacher |
| Maggie Standish | Charitable Literacy Instructor |
| Shannon Swaziek | Attorney, Legal Writer |
| Mike Thiel | Entertainment Reporter |
| Paul Utterback | International English Teacher |
| Tim Van Alstine | NCAA Athletic Director |
| Lynne Van Hollen | Lawyer, Criminal Justice Teacher |
| Jan Volk | Teacher |
| Dan Wagnitz | Human Resource Director |
| Mark Weigman | English Teacher |
| Vicky Weiss | Professor, College Administrator |