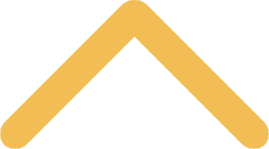 English Course Descriptions
ENGL 101 English Composition (Core: WI)
This course introduces the basics of college-level writing. Students learn effective strategies of argumentation, including creating a coherent claim or thesis; analyzing and responding to others' arguments; handling and citing evidence; and adapting written work to different audiences and subjects. Students also learn how to make their ideas clear and coherent at the level of sentence, paragraph and document. Writing assignments may be on a variety of topics and students draft and revise their writing. Available only through College Jumpstart. ENGL 101 does not fulfill an English major requirement.

ENGL 150 Introduction to Literary Studies (Core: EI, WI)
In this course, students cultivate an appreciation for literature and develop the skills of close reading and analysis of selected works from the genres of poetry, fiction, drama and nonfiction prose according to the various principles and techniques of literary criticism.

ENGL 203 Science Fiction and Fantasy (Core: EI)
Science Fiction and Fantasy explores the importance of these two popular genres. Focal questions in the course are: What are the defining characteristics of science fiction and fantasy? And what are the larger thematic issues these genres propose? More specifically, the course looks critically at constructions of race and gender, of spirituality, of technology, of colonization and of political utopian/dystopian worlds. Authors may include George MacDonald, H.G. Wells, J.R.R. Tolkien, Ursula K. LeGuin, Peter S. Beagle, Philip K. Dick, Octavia Butler, Walter M. Miller, William Gibson, Philip Pullman, Neil Gaiman and a graphic novel.
ENGL 205 Irish Modernism
During the twentieth century, Ireland became known across Western Europe and the United States as a country whose literary output helped to shape and define what we now know as Modernism. William Butler Yeats's long career resulted in some of the most oft-cited poetry of all time, James Joyce wrote in Ulysses what is arguably the most innovative novel of the century, and Samuel Beckett's experiments in absurdist minimalism significantly altered the tradition of western drama. Simultaneously, these authors, among other native writers publishing in (and/or exiled from) Ireland, struggled through civil unrest resulting from England's colonial control. In this course students will read poetry, novels, and plays by authors including Synge, Yeats, Joyce, Bowen, Beckett, and O'Brien within this fraught political context. Fall, even-numbered years.

ENGL / WMGS 206 Sexuality and Literature: Gay, Lesbian and Transgender Texts (Core: DD)
When Lord Alfred Douglas, Oscar Wilde's partner, famously said, "I am the love that dare not speak its name," referring to his own hidden sexual identity, he articulated a conundrum in gay identity: How do you tell your story when it is unspeakable? This introduction to the lesbian, gay and transgender tradition in literature tackles this question among others. This course focuses primarily on 20th-century U.S. texts (fiction, poetry, drama, nonfiction, film and theory). Students read such authors as E.M. Forster, Walt Whitman, Radclyffe Hall, James Baldwin, Audre Lorde, Jeanette Winterson, Gloria Anzaldua, Leslie Feinberg and Tony Kushner.
ENGL 210 Introduction to Film (Core: EI)
This introductory course examines the basics of filmmaking through an exploration of various genres, including drama, romantic comedy, and the American western, among others. Students will view a wide selection of films and will learn to discuss the uniquely visual and aural narrative components of the medium. Students discuss elements such as film style, mise-en-scène, cinematography, film editing, and film sound. Major assignments include two essays, two exams, and quizzes based on screening assignments and readings from our required textbook. 
ENGL 212 The Modern British Novel (Core: WT)
This course traces the development of the British novel in the 20th century by studying such writers as Conrad, Joyce, Woolf, Lawrence, Greene, Spark, Murdoch, Golding, Lessing and McEwan. It looks at the ways these authors have used and transformed their chosen literary genre – the novel – and it also examines the modern philosophical, psychological and sociological ideas that they have dealt with in their works.

ENGL 215 Introduction to Creative Writing (Core: EI)
Students learn and practice the elements of craft for creative prose and poetry writing. They read works by published poets, essayists and fiction writers, and share their original works with classmates. They also complete one critical essay devoted to an element of creative-writing craft. Summer sessions. 
ENGL 221 The American Short Story (Core: DD, WI)
This course concentrates on the development of the American short story by studying selected works of Irving, Hawthorne, Poe, Harte, Bierce, Crane, James, Anderson, K.A. Porter, Fitzgerald, Hemingway, Steinbeck, Faulkner, O'Connor, Welty, Carver and others. The course includes analysis of individual stories and some attention to literary history and theory.

ENGL 222 Modern Poetry
This course explores modern poetry by poets in the context of modernism – an international, interdisciplinary movement that spanned both world wars and included literature, music, drama, art and film. Featured poets may include progenitors Walt Whitman and Emily Dickinson, as well as W.B. Yeats, Ezra Pound, T.S. Eliot, Claude McKay, Wilfred Owen, William Carlos Williams, Robert Frost, H.D., Gertrude Stein, Mina Loy, Marianne Moore and Langston Hughes.

ENGL 225 Survey of English Literature 1: Beginnings to Johnson
This course provides an overview of the continuity and development of the tradition of literature of the British Isles from the Anglo-Saxon period through Samuel Johnson. Readings aim to develop understanding and appreciation of the broad sweep of English literature and include such major works as "Beowulf" and "Sir Gawain and the Green Knight," as well as such authors as Chaucer, Spenser, Shakespeare, Jonson, Milton, Behn and Pope. Fall semester.

ENGL 226 Survey of English Literature 2: Blake to the Present
This course provides an overview of the continuity and development of the tradition of literature written in the British Isles from William Blake to the present. The course includes such authors as the Romantic poets, the Victorian poets and prose writers – Yeats, Woolf, Joyce, Beckett and Heaney. In addition, it covers the various historical movements of the English tradition – neoclassical, romantic, Victorian, modern and postmodern. The course fosters an appreciation for and understanding of the broad sweep of modern English literature. Spring semester.

ENGL 228 The Continental Novel (Core: BB)
This course examines an assortment of major European novels, in excellent English translations, from the late-19th century to the present. Each novel is studied as a literary text but also as a representation of its time and place. Featured novelists include Tolstoy, Dostoevsky, Kafka, Colette and others.

ENGL / AMER 235 Survey of U.S. Literature 1: Beginnings to 1865
This course introduces students to the major writers, literary movements and cultural and historical contexts in the U.S. from its origins to the end of the Civil War. Students examine American Indian creation stories, trickster tales, encounter narratives, Puritan prose and poetry, the literature of the Enlightenment and Revolutionary War, slave narratives and the rise of romanticism. Writers include Cabeza de Vaca, Bradford, Bradstreet, Rowlandson, Edwards, Wheatley, Rowson, Irving, Equiano, Hawthorne, Emerson, Thoreau, Poe, Melville, Whitman, Harding Davis and Dickinson. Fall semester.

ENGL / AMER 236 Survey of U.S. Literature 2: 1865 to the Present
This course introduces students to the major authors, periods and literary movements in the U.S. from the end of the Civil War to the present. Students read the works of poets, fiction writers and dramatists from the rise of realism and naturalism, through the modernist movement in the U.S., to the postmodern era. Writers include Dickinson, Clemens, Crane, Jewett, Chopin, Black Elk, Frost, Stevens, Faulkner, O'Neill, O'Connor, Updike, Erdrich, Ginsberg and Plath. Spring semester.

ENGL 240 Modern Catholic Fiction (Core: CI)
The Catholic intellectual tradition has been particularly fruitful for fostering artistic ways of imagining humans' encounters with the divine because of Catholicism's sacramental imagination and its tendency to approach the divine through human images and stories. This course explores a variety of modern Catholic fiction writers who have done just that – they have used fiction as a way to express, probe and critique images of the divine and experiences of faith (and of the struggle with faith). The writers studied may include James Joyce, Graham Greene, Flannery O'Connor, Mary Gordon, Andre Dubus and Colm Toibin.

ENGL 289 Special Topics
This small-group seminar concentrates on a variety of literary concerns and special interests, ranging from single authors to movements, motifs or themes. Recent examples include classical and contemporary fairytales, fiction of Joseph Conrad and Graham Greene, literary humor, creative nonfiction and readings from hell. Course is repeatable with advisor's and instructor's consent.

ENGL 290 The English Language
This course concentrates on two major themes. The first is an introduction to English linguistics: phonetics, phonology, morphology, syntax, semantics, pragmatics and language acquisition. The second is an introduction to rhetoric and composition/writing studies pedagogies: process pedagogy, responding to student writing/feedback, second language/L2 writing/multilingual pedagogy, and a specific focus on antiracist/inclusive pedagogies. It is one of the courses required for all English Education students.

ENGL 304 Creative Nonfiction Workshop
Designed to introduce students to creative nonfiction, a genre that includes the personal essay, memoir and literary journalism. Students read and discuss published essays, practice elements of the genre, share work with classmates, and compose and revise several essays.

ENGL 305 Literary Theory and Writing
This course is designed to help students develop their critical-writing skills and to prepare them for the kinds of writing they will do in upper-level literature classes, including research-based essays. The course explores writing as a process – from generating and organizing ideas, to peer reviewing, revising, editing and publishing. Furthermore, the course introduces students to the discourse community of English by examining various theoretical approaches to literature, including close reading, psychoanalytic, feminist and gender, Marxist, poststructuralist, multicultural, new historicist, and reader-response criticism. This course introduces students to library research methods and documentation and to the creation of individual WordPress sites to house their electronic portfolios.

ENGL 306 Professional Writing
This course teaches students to write effectively in a variety of professional contexts. In it, students become acquainted with the basic genres of professional communication, including research briefs, emails and letters, promotional materials, social media campaigns, document and web design, and résumés and cover letters. They also learn a range of strategies for controlling their voice and argumentation, copy editing and polishing written work, and attending to organization and style in a professional setting. Students are asked to apply the skills learned in this course to a variety of real-life situations connected to their major and career trajectory.

ENGL 307 Fiction Workshop
This course covers the fundamental principles of writing short stories: plausibility, plot construction, point of view, characterization, setting, style and the use of evocative details. The approach is workshop/tutorial. Some readings in short fiction and in theories of fiction are required.

ENGL 308 Poetry Workshop
This course focuses on the writing of poetry. The approach is workshop/tutorial. Students read and critique each other's works; they also read works by currently publishing poets.

ENGL 309 African-American Novel
Beginning with one of the most important texts in the African-American literary canon, Frederick Douglass' slave narrative, the course traces the historical trajectory from antebellum autobiography to the contemporary protest novel in African-American literature. The course analyzes these texts in relation to a variety of social, political and artistic historical moments: the rise of slavery, reconstruction, the Harlem Renaissance, the black arts movement and the civil rights movement. Writers include Harriet Jacobs, Frederick Douglass, Charles Chesnutt, Zora Neale Hurston, Nella Larsen, Richard Wright, Ralph Ellison and Toni Morrison.

ENGL / WMGS 310 Race and Sex in Contemporary U.S. Texts
This course examines race and ethnicity in American-Indian, Latino, African-American and Asian-American texts in the contemporary United States (1960s to present). The course investigates recurrent issues like immigration, memory and identity, and the legacy of slavery as we understand the political and cultural underpinnings of the texts. Writers include Louise Erdrich, Sherman Alexie, Junot Diaz, Sandra Cisneros, Toni Morrison, Walter Mosley, Gish Jen and Don Lee. This course meets the literature and cultural diversity requirement for English majors with secondary-education certification. Spring semester.

ENGL / AMER / WMGS 311 Women and Literature
Through exploring literary texts by women, this course analyzes how the construction of "woman," sex and gender has changed over time and investigates how it intersects with issues of race, class, sexuality and nationality. By using feminist literary theory, the course engages the most pressing issues in the field, from ideas of women's literary voice to claims that challenge female authorship altogether. Special topics may include contemporary women writers, gender and 19th-century novel, and ethnic women writers. Authors may include Virginia Woolf, Adrienne Rich, Gloria Anzaldua, Margaret Atwood, Bharati Mukherjee, Leslie Feinberg, Edwidge Danticat and Marjane Satrapi.

ENGL 312 Singles and Couples
This course looks at works of literature from various times and traditions that present two ways of looking at the human self: in isolation (singles) and in relationship (couples). The course also addresses the larger issue of the connection (or disconnection) between literature and lived human experience. Authors studied may include Euripides, Shakespeare, Dostoevsky, Woolf and Tyler.

ENGL 317 Nineteenth-Century American Novel
This course studies American novels of the 19th century that were produced during a creative and industrial heyday in American literary history. Students explore examples from romantic, gothic, sentimental, abolitionist, naturalist and sensational novels, focusing on such issues as canonicity, popularity, "masterpieces," readership and accessibility. Authors covered may include Cooper, Hawthorne, Southworth, Melville, Stowe, Fern, Davis, Twain, Wilson, Harper and Chesnutt.

ENGL 318 The Modern American Novel
This course traces the development of the American novel from 1900 to the present. Placing examples of the genre within the changing social, artistic, political and historical patterns of the 20th-century United States, the survey includes the modernist voices of such writers as Fitzgerald, Hemingway, Faulkner, Steinbeck and McCullers, and the contemporary and postmodern experiments of Dreiser, Wharton, Ellison, Kerouac, Vonnegut, Seattle, Morrison and DeLillo.

ENGL 321 Dante: The Divine Comedy (Adv. Core: WT)
This course studies Dante Alighieri's "Divine Comedy" as a mutual endeavor on the part of students and instructor to appreciate and comprehend that great medieval vision of human nature, purpose and values, and to confront the questions about values that Dante poses for contemporary human beings. In this process ,readers journey through hell, purgatory and heaven, eventually returning to live in the here and now with a fuller understanding of who they are.

ENGL 322 Medieval Literature
This course follows the development of Western thought as exhibited in literature from the late classical to the Renaissance (modern) world, using such texts as "On Christian Doctrine," "The Consolation of Philosophy," "Beowulf," "The Song of Roland," "The Quest of the Holy Grail," "The Cloud of Unknowing" and "Le Morte D'Arthur." The course shows how aspects of medieval religion, philosophy and aesthetics linger and influence the ways we think, read and write today. It addresses concerns and themes that pervade works of the early-medieval periods (quest, apocalypticism, the value of this world, mystical experience) and uncovers links that define the Middle Ages as a period historically, culturally and artistically.

ENGL / AMER 323 The Harlem Renaissance
This course examines the flowering of culture — in the areas of literature, music, dance and art — that took place predominantly during the 1920s for black Americans in Harlem, N.Y., a movement that has become known as the Harlem Renaissance. The course places this cultural renaissance, or rebirth, within the historical context out of which it grew — the modernizing America in a post-WWI era, the rise of jazz and the blues, and the Great Migration, among other factors. Some of the writers, intellectuals, and visual and performing artists studied may include Zora Neale Hurston, Langston Hughes, James Weldon Johnson, Nella Larsen, Claude McKay, Alain Locke, Helene Johnson, Romare Bearden, Jacob Lawrence, Bessie Smith, Ma Rainey and Duke Ellington.

ENGL 325 Chaucer
This course discusses Chaucer's "Canterbury Tales" and "Troilus and Criseyde," from linguistic, historical and, especially, artistic points of view. Spring semester, alternate years.

ENGL 326 Shadows and Illuminations
This course examines the spiritual quest for meaning or transcendence, which can be thought of metaphorically as either a journey down or a journey up. Seen as a journey down, this is a descent into depth, into what Joseph Conrad called "the heart of darkness;" this is a realm of shadow and often uncanny fear and uncomfortable journey, and yet it is often a necessary – perhaps even beautiful and life-expanding – part of the search for meaning. The journey up is the ascent to enlightenment or illumination, described by many different religious traditions and portrayed by literary artists as diverse as Shakespeare, Hawthorne and Morrison. The course uses works from various periods, traditions and genres to examine these two aspects of the spiritual journey and to reflect on the way literary texts can present, enhance and perhaps even embody such a journey.

ENGL / AMER 329 Literature of Service
This course addresses concepts of American culture through the dual lenses of literary texts and community-based learning. The course explores individuals and communities in crisis or transition as a result of poor health, poverty, immigration, homelessness, and gendered, sexual, racial or ethnic discrimination. Throughout the semester, paired students regularly volunteer at local community service agencies and expand their knowledge of these concepts by writing reflection journals as well as various forms of researched persuasive critical writing (literary analysis, opinion editorials, grant proposals and newsletters). Authors may include Dorothy Day, Robert Coles, Jane Addams, William Carlos Williams, Charlotte Perkins Gilman, Fae Myenne Ng and Li-Young Lee.

ENGL 334 Milton
This course begins with a study of Milton's early poetry and prose and moves to a concentration on his greatest works: "Paradise Lost," "Paradise Regained" and "Samson Agonistes." Spring semester, alternate years.

ENGL 339 Shakespeare's Drama
This course surveys Shakespeare's drama and usually includes representative plays from the following categories: history, comedy, tragedy and romance. In essence, it includes a dramatic sampler of Shakespeare's finest works. Fall semester.

ENGL 356 Postcolonial Literature (Adv. Core: BB)
This course covers 20th- and 21st-century literature composed by writers grappling with colonialism or its enduring legacy. Students will read and respond to a variety of postcolonial literature and cultures, which may include poetry, short fiction, novels, film and postcolonial theory. The course usually covers literature written in English from India, Pakistan, Africa and the Caribbean, but may also explore literature from other countries or continents with a history of colonialism.

ENGL 358 Nineteenth-Century English Novel
This course studies representative novels and emphasizes the movement from romanticism to Victorian social criticism and on to the beginning of modernism. It may include works by Austen, Dickens, Thackeray, the Brontës, Trollope, Meredith, Collins, Braddon, Stevenson, Eliot and Hardy.

ENGL 385 Heroes and Sages (Adv. Core: WT)
Students will consider how concepts of heroism and wisdom pervade human cultures and how they evolve. The syllabus includes readings about famous heroes and sages from several cultures, from both the ancient and modern worlds. Books may include "The Odyssey," "The Bhagavad-Gita," "The Shah-Nameh," "Beowulf," "Aurora Leigh," "Jane Eyre," "The Tao Te Ching," "Zen Flesh," "Zen Bones" and "The Rubaiyat of Omar Khayyam," among many others. Students also view and discuss selected films. The interdisciplinary approach includes both Western and non-Western classics as we consider how, throughout our history, we have struggled to evaluate what we consider brave and wise.

ENGL 425 Advanced Seminar in Creative Writing and Contemporary Literature
Students critique each other's fiction, poetry and creative nonfiction and study the works of contemporary writers and poets. The class includes individual tutorial sessions. Students are expected to complete a course portfolio of selected original works. Prerequisites: ENGL 307, ENGL 304 or ENGL 308.

ENGL 489 Advanced Seminar in English Literary Studies
This seminar offers junior and senior English majors (and minors with instructor's consent) the opportunity to concentrate on a special problem or theme or on an author or combination of authors. Recent examples include: James Joyce's "Ulysses," T. S. Eliot, Authoring Arthur, Henry James, Charles Dickens, gender and sexuality in 19th-century U.S. literature, Zora Neale Hurston and Toni Morrison. The course is repeatable with advisor's and instructor's consent.

ENGL 490 Independent Study (2 or 4 credits)
This course allows staff and students to explore together topics of special interest.

ENGL 491 Advanced Tutorial in Creative Writing
Students work with the instructor and three to five other students on the writing of poetry, fiction or creative nonfiction. Some readings of contemporary writers are assigned. Students are expected to write and revise a substantial creative project of their own design. Prerequisite: ENGL 307 or ENGL 308. Course is repeatable with advisor's and instructor's consent.

ENGL 494 Internship (4 credits)
An internship experience allows students to apply their studies in a supervised work situation. Students benefit from an inside look at different kinds of organizations by having a chance to work in their field of study and by gaining experience with state-of-the-art equipment and practices. Prerequisites: junior or senior standing and instructor's consent.

ENGL 499 English Portfolio (0 credits)
All English majors are required to collect and submit a senior English portfolio (one essay or writing assignment from each ENGL course taken, plus a self-evaluative introductory essay) in order to fulfill the ENGL 499 graduation requirement. During their four years of coursework, English majors electronically store their essays and writing assignments, and the final portfolio is built from this stored written work. Senior English majors enroll in ENGL 499 during their final semester, and completed portfolios are due at the conclusion of the semester. Prerequisite: senior standing.