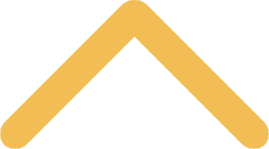 Creative Writing at St. Norbert College
Literary Journal
Graphos is the student-run literary journal at St. Norbert College. Published bi-annually, Graphos features works of poetry, prose and art from the college's outstanding student writers and artists.

The editors, with advice from advisor Laurie MacDiarmid, coordinate selection, layout and publication of the journal each semester, relying upon the assistance of other avid student writers who serve as members of Graphos' selection committees.
Graphos continues to expand as a journal and as an organization, and to foster a relationship with the St. Norbert College chapter of Sigma Tau Delta, the English honor society. Our collaboration each year culminates in the presentation of the St. Norbert College Literary Awards to the writers of that year's most notable works of poetry, prose and literary criticism.
Endeavors of Graphos staff have also included writing workshops, discussions and readings. They are ever looking for new ways of encouraging creative expression in the St. Norbert College community.
Please see the submissions page for guidelines and additional information.
Writer-in-Residence:
As our writer-in-residence, Laurie MacDiarmid (English) regularly teaches creative-writing courses such as Poetry Workshop (ENGL 308), Fiction Workshop (ENGL 307) and Advanced Seminar in Creative Writing & Contemporary Literature (ENGL 425). She serves as on-site expert and liaison with the community for matters dealing with creative writing; as faculty advisor for the creative writing journal, Graphos; and as organizer for the annual Literary Awards Ceremony. In addition to giving readings of her own works throughout the state, MacDiarmid often visits local schools and colleges to lead special writing workshops.

Literary Awards
Every year St. Norbert hosts the Literary Awards, celebrating creative and scholarly achievement in English. The ceremony is usually accompanied by a speaker who is a professional writer or poet. The event is free and open to the public.

In the past, professional speakers have included:
2013: Rebecca Meacham
2012: Chuck Rybak
2011: Kao Kalia Yang
2010: Daniel Jones
2008: Charles Baxter 
2007: C.J. Hribal
2006: Jim Daniels
2004: Patricia Hampl
2003: W. D. Ehrhart
2002: David St. John
2001: John Updike
Other writers have included A. Manette Ansay, Robert Olen Butler, Lorrie Moore, Jane Hamilton, Nikki Giovanni, Tim O'Brien and Kyoko Mori.
If you would like to know more about creative writing at St. Norbert College, please read some of the following articles from St. Norbert College Magazine: