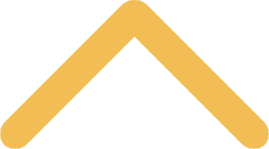 English Major Requirements
General English Major

(40 credits) 
ENGL 150 Introduction to Literary Studies
ENGL 225 Survey of English Literature 1: Beginnings to Johnson (fall) or ENGL 226 Survey of English Literature 2: Blake to the Present (spring)
ENGL/AMER 235 Survey of U.S. Literature 1: Beginnings to 1865 (fall) or ENGL/AMER 236 Survey of U.S. Literature 2: 1865 to Present (spring)
ENGL 305 Literary Theory and Writing 
ENGL 325 Chaucer or ENGL 334 Milton (spring, alternate years) or ENGL 339 Shakespeare's Drama 
ENGL 489 Advanced Seminar in English Literary Studies
ENGL 499 English Portfolio** (0 credits)
Four ENGL electives* 
English Major With Secondary Certification

(40 credits)
ENGL 150 Introduction to Literary Studies
ENGL 225 Survey of English Literature 1: Beginnings to Johnson (fall) or ENGL 226 Survey of English Literature 2: Blake to the Present (spring)
ENGL/AMER 235 Survey of U.S. Literature 1: Beginnings to 1865 (fall) or ENGL/AMER 236 Survey of U.S. Literature 2: 1865 to Present (spring)
ENGL 290 The English Language (fall)
ENGL 305 Literary Theory and Writing 
ENGL/WMGS 310 Race and Sex in Contemporary U.S. Texts (spring) or ENGL/AMER 323 The Harlem Renaissance or ENGL 356 Postcolonial Literature
ENGL 325 Chaucer or ENGL 334 Milton (spring, alternate years) or ENGL 339 Shakespeare's Drama (fall)
ENGL 489 Advanced Seminar in English Literary Studies 
ENGL 499 English portfolio** (0 credits)
Two ENGL electives* 
English Major With a Creative-Writing Emphasis

(40 credits)
ENGL 150 Introduction to Literary Studies
ENGL 225 Survey of English Literature 1: Beginnings to Johnson (fall) or ENGL 226 Survey of English Literature 2: Blake to the Present (spring)
ENGL/AMER 235 Survey of U.S. Literature 1: Beginnings to 1865 (fall) or ENGL/AMER 236 Survey of U.S. Literature 2: 1865 to Present (spring)
ENGL 305 Literary Theory and Writing 
ENGL 304 Creative Nonfiction Workshop or ENGL 307 Fiction Workshop or ENGL 308 Poetry Workshop
ENGL 325 Chaucer (spring, alternate years) or ENGL 334 Milton (spring, alternate years) or ENGL 339 Shakespeare's Drama (fall)
ENGL 425 Advanced Seminar in Creative Writing and Contemporary Literature 
ENGL 489 Advanced Seminar in English Literary Studies
ENGL 499 English Portfolio** (0 credits)
Two ENGL electives* 
Students must fulfill their EI Core Curriculum requirement by taking ENGL 150.
*HUMA 240 and CLAS/WOLT 325 may be taken as ENGL electives. Students may take more than one ENGL 289, ENGL 425 or ENGL 489 course with the approval of the advisor and course instructor.

**All English majors are required to collect and submit a senior English portfolio (one essay or writing assignment from each ENGL course taken and a self-evaluative introductory essay) to fulfill graduation requirements (ENGL 499). During their coursework, English majors will store essays and writing assignments electronically under the supervision of their academic advisor(s). Senior portfolios are due at the conclusion of the English major's coursework. For more information visit the English portfolio webpage.